Paying for Your Child's Education without Savings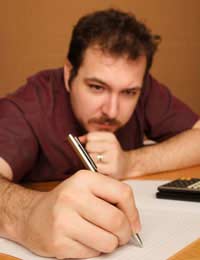 Most advice on financing your children's education focuses on starting a savings plan as early as possible. This is obviously the ideal situation, but sometimes life gets in the way. So what can you do if you still want to contribute financially to your child's education costs but haven't been saving up for it? Well, the bad news is that paying for your children's education without savings isn't easy. The good news is that all is not necessarily lost-it can be done and there are a few options you could investigate.
Paying Out of Your Income
It will be a financial sacrifice if you decide to pay for your child's education from your monthly income, but many parents do successfully manage this. It is likely if you do this that you'll have to devise a detailed budget and stick to it to ensure that you have enough money to cover education fees each month.
If you plan to pay for private school fees from your income many independent schools do offer the option to pay monthly which can really help your cash flow. Ask about what payment plans are available.
If you choose this option it could be well worth investigating taking out insurance to ensure you're covered should you be unable to work for any reason. Many private schools offer such insurance and it's worth investigating independent insurance policies as well.
Remortgaging
Remortgaging is when you replace your existing mortgage with a different one which will leave you financially better off, either through lowering monthly repayments or releasing equity which has built up. Remortgaging to finance your children's education could free up some money to allow you to make payments out of your monthly income, or release some capital which you can invest to spend on education later on.
You could firstly investigate whether you could get a better deal from your current mortgage provider. Compare this with new options as well to see what's best for you. Although you may well make savings by remortgaging a property you should be aware of any extra costs which are involved, such as legal fees or penalty charges. Also be aware of the number of repayments you'll make. Consider that although monthly repayments may be smaller, you could pay more in the long run by making more repayments.
Loans
Another option which some parents choose to fund their child's education is to take out a loan. Fixed monthly repayments help many parents budget.
If you take out a secured loan, it is usually secured against the value of your home or other high value collateral, so if you fail to repay the loan you could lose your property. Secured loans often come at a cheaper interest rate than unsecured loans.
Unsecured loans aren't guaranteed against a home or asset, therefore the risk to the lender is higher so the interest is accordingly higher. You will need to have a good credit rating to be accepted for an unsecured loan.
You should think seriously about getting into any debt to fund your child's education. Research what's on offer thoroughly and seek independent financial advice before you make any big decisions such as this.
You might also like...
I am 21 yrs and started Rail Truck maintenance training to work railway industry training will last three months andtraining college fees is £1500.00 I manage to pay £540.00 . can you help me pay some the college fees Thank You
none
- 1-Jun-15 @ 11:11 AM