Paying Private School Fees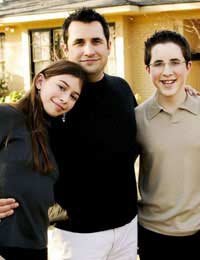 Research has shown that a full private education, followed by university, can cost upwards of £300,000 these days, and prices are continuing to rise. As well as the obvious approach of saving up well in advance, there are few other things you can do to make paying school fees easier, and a little more convenient. You could maybe even save yourself some money as well.
A Full Private Education?
Remember that although the £300,000 figure quoted above is a sobering one, there are no rules which say that you have to put your child through the full private system. Some parents choose to just send their children to primary school privately, and use this time planning ahead to try and get their child into the state secondary school of their choice. Others choose to just send their children to a private secondary school or sixth form college, in order to prepare them for university. Picking and choosing your children's private education can obviously help keep costs down.
There is a risk, using this approach, that you won't be able to get your child into your chosen secondary school though. Schools with good Ofsted reports are very popular and competitive these days.
Taxing Issues
A pension's loophole introduced in 2006 means that tax relief could help you pay your children's school fees. The loophole means that parents can get up to £4,000 tax relief for every £10,000 paid into a pension. Up to 25% of this money can cashed in as a lump sum before actual retirement, when they reach 50 (it will be 55 after 2010). There are no restrictions on how the money can be spent, and it's likely that many will use it for school fees, or to pay off loans used for fees previously.
An important caveat is that by taking a lump sum early you will receive less money from your pension when you do retire.
Some families also choose to get around the problem of inheritance tax by using this money now for school fees. If grandparents or parents pay school fees with money they would have left to their families, they avoid this money incurring large inheritance taxes.
Something for Nothing
You may be surprised to know that at least 20% of pupils at private school receive some financial help with their fees. Independent schools offer scholarships based on academic talent and ability in areas such as music, art or sport.
Scholarships are often worth up to 50% of the full fees, therefore competition for them can be stiff. Check with schools on an individual basis to find out about any financial assistance they offer.
Spreading the Cost
Most schools expect fees to be paid termly. If this is a problem for parents, they may be able to negotiate a monthly direct debit payment or other installment system. With many parents paying for school fees from their income, schools are usually happy to try and accommodate their needs.
On the other hand, if you're paying for fees from savings and are able to pay a lump sum up front, you may be able to negotiate a discount. Some independent schools also offer reduced fees if two or more children from the same family attend the school.
Although private school education is expensive, it still pays to be financially savvy and get the best deal that you can.
You might also like...
My children school fees help you please help me my children school fees
Sanjida
- 25-Sep-19 @ 7:29 AM
I need help to pay for medical school fees.
Nina
- 11-Sep-19 @ 6:43 PM
My daughter is in her final year at Christ's hospital school which is an independentboarding school but am finding it difficultto pay the final fees of 4900.She has to be back at School by the 4/9/2019 Am wandering if there IS any help somewhere as I don't want her to drop this opportunity.Thanks Vida
Vida
- 28-Aug-19 @ 5:27 AM
Pharmacy Ke liye mere pass rs nahi nai plz help mi
Adesh laxman shinde
- 3-Aug-19 @ 11:19 AM
mughe apne beta ki fees ke liye need thi abhi meri financial condition bhut khrab h so school ki fee nhi pay ki hai please help me.
ritu
- 23-Jul-19 @ 12:10 PM
I attend regents university I need help paying my tuition
Lisa
- 30-Dec-15 @ 4:34 PM