Education With Company Sponsorship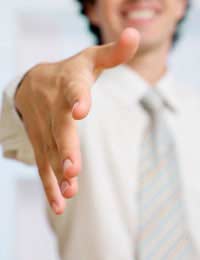 Student sponsorship is available for a wide range of education courses, but most commonly for higher education courses. Sponsorship is when you work with a company whilst studying. In return the company pays your course fees and/or a bursary towards your maintenance costs while you study.
Students may be sponsored throughout their whole course or just part of it. Commonly, students are sponsored for the final year of their course.
Courses and Sponsorship
Technically any course is eligible for sponsorship funding. However, the reality is that some types of courses are more likely to attract sponsorship financing than others. Sectors which are particularly likely to attract sponsorship include:
Engineering
IT
Sciences
Business
Why Do Businesses Offer Student Sponsorship?
Obviously in the profit-driven world of business, companies are unlikely to pay for students' courses purely out of the goodness of their hearts. So, what's in it for sponsors?
There are, in fact, lots of benefits to companies.
Sponsorship schemes allow businesses to attract and develop talented students. If they spot someone with talent they have a headstart on possibly attracting them as employees later.
Even if students who are sponsored don't go on to work for the sponsor later, the business still gets the benefit of their skills and knowledge for a limited period. Businesses will only sponsor students they believe are talented.
If you are thinking of working for a business sponsor later on, a sponsorship arrangement allows them to start developing the skills they need whilst you are still studying.
A sponsorship arrangement allows both the student and the sponsor to have practical experience of a working arrangement before they make a full commitment.
Finding Student Sponsorship
Sadly, there is no one-stop shop for finding sponsorship. There are plenty of places you can look though.
University websites and department sites are worth checking out. Some businesses have relationships with specific universities. If there's no information on the website, it's worth a quick call to the admissions officer about possible sponsorship opportunities for the course you are interested in.
If there is a particular company you're interested in being sponsored by/working for your first port of call should be their website as they may advertise sponsorship and funding opportunities there.
However, it's also worth noting that not all sponsorship opportunities are advertised. Some companies may not be averse to the idea of sponsorship, but they will wait for applications rather than advertising general opportunities. A well-timed speculative letter or phone call could work wonders.
Finally, do check job pages of newspapers and industry publications regularly.
When to Start Applying
If you want sponsorship for your full course, you'll need to start looking and applying around the same time as you send in your UCAS application.
If you are just interested in final year sponsorship or mid-course sponsorship it's advisable to start your applications around a year before you expect the sponsorship to begin.
A Final Note….
It isn't true that a sponsorship means that you are tied into working for the sponsor company when you graduate. This is not normally something either the company or the student would want. Businesses usually want to see people in action on the job before they decide whether to offer them a permanent job.
However, in a minority of cases some form of future commitment will be a condition of sponsorship, so always make sure you clarify any terms and conditions before you agree to a sponsorship.
You might also like...
I'm Nicholas from Tz i am interested to get sponsor to finish my diploma in general agricalture for only one year
kimario
- 22-Jul-17 @ 12:32 PM
am looking for my master degree sponsorship 2017/18 am from tanzania
hansb
- 21-Jul-17 @ 5:03 PM
Hi am from Kenya and am so much interested with this sponsorship
Monique
- 17-Jul-17 @ 1:11 PM
I'm a 23 years old Tanzanian. I'm kindly asking for a sponsorship in my pharmaceutical science diploma studies. I've managed to pay the fee to begin my first term but I'm out of funds. Since I'm abit lagging behind and getting older I was for a sponsorship atleast for my diploma only. Thanks
Steph
- 7-Jul-17 @ 3:16 PM
from Tanzania am looking for sponsorship for my studies
conant eret
- 10-Apr-17 @ 5:03 PM
i am a university student taking Bsc. Catering and Hotel management from a humble background looking for a sponsor to help me in my studies in kenya or abroad... thank you.
rubberducky
- 10-Apr-17 @ 1:40 PM
Hallo, I am Collins staying in Mombasa Kenya. I would like to get sponsorship to finish my Diploma in Airport Operation at Mombasa Aviation Training Institute which takes 1 year. I am struggling to pay my fees as i come from a humble background. Thank you.
SAMCO
- 10-Apr-17 @ 8:39 AM
I'm Tanzanian, I would like to be assisted in my Postgraduate in social work at Open university of Tanzania, it is one year programed cost 1500USD$,I came from a poor family who not able to finance my study, and i dint have any employment to raise income to finance my study, i would like to get knowledge to enhance the development of the community, Thanks for the opportunity of introduce of sponsorship education to help us and be Blessed,Thank you in Advance
MIKA
- 9-Apr-17 @ 6:52 PM
Hello! my name is Anderson Quibuco Gregorio i am here humbly and hopefully asking for your financial assistance, support and charity by helpingme to continue with my studies at Africa University from August 2017 to 2018 Academic Year. Therefore, I want to study because this is the only way I can help my family to get out from the poverty. In addition, I hope to be an intellectual person in the society and be able to develop my country, specializing in Public Administrator or Management.I am very sure that if you give me any opportunity to study I will totally maximize if you give me any chance. God bless you on your kind consideration. Yours Faithfully Anderson Quibuco Gregorio
Quibuco
- 9-Apr-17 @ 3:58 PM
am in need of yourhep, may God be with you .
mbukta
- 6-Apr-17 @ 5:08 PM
I am a Kenyan Lady from a very poor background a high school leaver looking for a sponsor to fully fund my higher education fees. Your consideration will be fully appreciated, thank you in advance.
stacy
- 5-Apr-17 @ 9:43 AM
I am a kenyan high school leaver from a very poor family. I am looking for a sponsor who can fund my higher education fees. I have tried to work to raise school fees but the saving is too low to pay any college fees. I look forward to see my dreams valid by getting help from anyone who's generous. Thank you in advance
stacy
- 5-Apr-17 @ 9:36 AM
am kemmy an orphan worked so har d to earn my high school certificate ...trying to push my self into campus but it has really become hard ,my hustle of selling groundnuts is rather handful to keep me awake...looking for a sponser to make my dreams valid
kemmy
- 4-Apr-17 @ 7:22 PM
I am a Ugandan looking for a sponsor to sponsor my bsc in automotive engineering in USA, UK or any other country , I will be so greatful, God bless you
jamy
- 4-Apr-17 @ 3:15 PM
I need a company to sponsor my Bachelor's degree in Business Administration and Management. I got admitted at Husson Units in Maine USA, your assistance will be highly appreciated since I can't afford to fund myself because of family problems.
Techna
- 3-Apr-17 @ 10:41 AM
Hello,Am a Ugandan looking for a sponsorship in my diploma in agriculture. I studied my certificate where I was the one paying my tuition but going to diploma has become a very big problem because I have failed to raise the tuition
ezon ezon
- 1-Apr-17 @ 9:47 AM
I live In kampala uganda I am congolese I need some one to sponsor my scholarship call me on +256756735843
musafiri
- 31-Mar-17 @ 12:23 PM
Am a Kenyan and I come from a poor family, i have struggled a lot to seek employment to continue my studies but i have found none. I differed from university of Nairobi undertaking a bachelor degree in mechanical engineering on my third year second semester because i could not afford to pay fees. Am very creative and innovative and here i seek help even if it will be a loan i will much appreciate. I don't need to be given the money rather please pay to the university and my studies will continue. in case you need more information contact me. may God bless you.
kigz
- 29-Mar-17 @ 7:45 PM
I am from Uganda admitted for a health course at Cavendish University but am having a problem of finance since i am singly parented and i have siblings who are going to school too.i will be very grateful if you consider my request.Thanks
Nitah K
- 25-Mar-17 @ 8:55 PM
Hello, I am 18 years old from Kenya. I recently got admitted to McGill University in Canada to take Computer Scence for my undergraduate studies but due yo financial constrains my family cannot be able to raise the required fee. I am therefore looking for sponsorship or funding for my studies. Thank you.
Celine
- 25-Mar-17 @ 1:16 PM
I am a Grade 12 leaver and has met the criteria for the scholarship in China, The cousr fee for undergraduates is USD$4000- USD$-5000, however I am financially handicapped and looking for someone with good Heart to help.. Thank you
Vicky
- 25-Mar-17 @ 4:47 AM
Hello, I m from South Sudani applied to KitHealth College in Amsterdam Netherlands For Sexual Reproductive and HIV Aids, month program but FINANCIAL STATEMENT to be completed by sponsor/ individual responsible for payment, I am seeking for a sponsorship and i promise to be committed.
OKech
- 21-Mar-17 @ 1:53 PM
hello, i am koech Robert looking desperately for someone to give me support in my upkeep in the University.....it has really become a great challange for me to read at times without food and also rental houses being closed due to lack of rent it has been really haunted my university education.... i am a persuing Bsc civil engineering at kimathi university kenya.. need highly ur help
kim
- 20-Mar-17 @ 12:06 PM
I'm griffins looking forward to pursue a bachelor's degree in electrical and electronic engineering in a UK or Australian university.I'm self driven ,innovative and I'm good at physics and mathematics.I really need funding to support my education .my dream school is Queensland university of technology Australia.
griffins
- 20-Mar-17 @ 9:15 AM
I need the same compan to support to my education
Tingira
- 19-Mar-17 @ 7:54 PM
Am serously looking for a sponsor,i have applied to undertake a GIS 9 months diploma course in GFM4 at ardhi university in tanzania,Already applied and accepted,and the fee structure and invoice already sent to me.am stranded,please help
Rodgers Musonda
- 17-Mar-17 @ 10:12 AM
I am desperately looking for a sponsorship in persuing my course of beauty therapy course at harfield in Pretoria,Gauteng South Africa I need it urgently because I need to start as soon as possible
golekane
- 16-Mar-17 @ 11:58 AM
Am Tanzanianform six student,am looking for sponsorship in medical studies in abroad!! Am 19 years old girl.My interest is to persue my studies for betterment of the communities around the world!! Waiting feedback from your desk for help!!
MONNY
- 15-Mar-17 @ 8:36 AM
Sir, I appreciate your help and your great article. I got admission to a university in USA on part scholarship. I made a SAT(Scholastical Aptitude Test) score : 1150 of 1600. Due to the current exchange rate in my country, my parents are unable to sponsor my education. I am in need of a sponsor. Any amount of grant or financial can make a difference in my life. I can send my crendentials and my international passport to you in case you need a proof. Thank you, I look forward to discussing my opportunities with you.
Melvin.jr
- 12-Mar-17 @ 11:33 AM
I need help, am tied suffering much, I don't have parents and closer person to help me, please
jadaz
- 11-Mar-17 @ 12:36 PM