Education With Company Sponsorship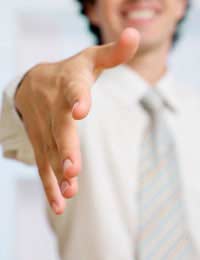 Student sponsorship is available for a wide range of education courses, but most commonly for higher education courses. Sponsorship is when you work with a company whilst studying. In return the company pays your course fees and/or a bursary towards your maintenance costs while you study.
Students may be sponsored throughout their whole course or just part of it. Commonly, students are sponsored for the final year of their course.
Courses and Sponsorship
Technically any course is eligible for sponsorship funding. However, the reality is that some types of courses are more likely to attract sponsorship financing than others. Sectors which are particularly likely to attract sponsorship include:
Engineering
IT
Sciences
Business
Why Do Businesses Offer Student Sponsorship?
Obviously in the profit-driven world of business, companies are unlikely to pay for students' courses purely out of the goodness of their hearts. So, what's in it for sponsors?
There are, in fact, lots of benefits to companies.
Sponsorship schemes allow businesses to attract and develop talented students. If they spot someone with talent they have a headstart on possibly attracting them as employees later.
Even if students who are sponsored don't go on to work for the sponsor later, the business still gets the benefit of their skills and knowledge for a limited period. Businesses will only sponsor students they believe are talented.
If you are thinking of working for a business sponsor later on, a sponsorship arrangement allows them to start developing the skills they need whilst you are still studying.
A sponsorship arrangement allows both the student and the sponsor to have practical experience of a working arrangement before they make a full commitment.
Finding Student Sponsorship
Sadly, there is no one-stop shop for finding sponsorship. There are plenty of places you can look though.
University websites and department sites are worth checking out. Some businesses have relationships with specific universities. If there's no information on the website, it's worth a quick call to the admissions officer about possible sponsorship opportunities for the course you are interested in.
If there is a particular company you're interested in being sponsored by/working for your first port of call should be their website as they may advertise sponsorship and funding opportunities there.
However, it's also worth noting that not all sponsorship opportunities are advertised. Some companies may not be averse to the idea of sponsorship, but they will wait for applications rather than advertising general opportunities. A well-timed speculative letter or phone call could work wonders.
Finally, do check job pages of newspapers and industry publications regularly.
When to Start Applying
If you want sponsorship for your full course, you'll need to start looking and applying around the same time as you send in your UCAS application.
If you are just interested in final year sponsorship or mid-course sponsorship it's advisable to start your applications around a year before you expect the sponsorship to begin.
A Final Note….
It isn't true that a sponsorship means that you are tied into working for the sponsor company when you graduate. This is not normally something either the company or the student would want. Businesses usually want to see people in action on the job before they decide whether to offer them a permanent job.
However, in a minority of cases some form of future commitment will be a condition of sponsorship, so always make sure you clarify any terms and conditions before you agree to a sponsorship.
You might also like...
I need a sponsor for my education, I leave in Port Moresby Papua New Guinea, and my family can not afford tuition fees and other needs, I Would like to study General Nursing please I need your help so that I can accomplish my dream for just three years I need a sponsor
Ludii G
- 15-Jun-21 @ 10:25 AM
Please please in need sponsorship for my college tuition or else I won't write my exams and proceed to next year. I have really done all I could do to get this far. I don't want to stop now when am almost there please please please help me
Chew
- 8-Oct-20 @ 3:26 PM
I am filling an application to study nursing as an undergraduate at the Calgary University, in Canada. To submit the application requires the sum of $125 or more. Application is to begin by 1st of October. I will also be applying for their scholarship and grant. I need financial assistance on any condition, even if it requires payback in a few years to come.
Chinma
- 4-Aug-20 @ 1:01 PM
My name is Chama, I'm Zambian by Nationalist. I'm a second year Civil Engineering Student currently studying in India. My father is deceased and my mother is unable to work due to her illness. My aunt is the one who has been paying for my education but unfortunately for me she has just lost her job due to the Covid 19 pandemic. All my other relatives are poor and can't contribute towards my education. I'm really passionate about my studies and I'm determined to become a Civil Engineer. I want to take part in the development of my country and i feel like this course gives me the opportunity to do that. I believe i have what it takes to become a good Civil Engineer. Sadly my course fees are very high and i feel like this is too much money for my aunt to raise on her own. I've come a long way to stop my studies now. Kindly assist me anyway you can, i wouldn't like to lose out on my education. I'm kindly asking for sponsorship for the remaining two years of my course. In returnupon completion of my course I'm willing to work for my sponsor as a way of showing my gratitude. I will appreciate anything your organization can help me with.
Chama
- 29-Jul-20 @ 3:58 AM
What can I do? My parents can't afford fees for my education but I want to study. I'll refund whatever help you provide me. I also have the responsibility of my younger sibling and I don't want him to have any problems with his study. Please consider my request. Thank you.
Praps
- 27-Jun-20 @ 12:17 PM
Hello there, I know you don't provide money to the students or anyone. But just for a second can you listen to me. Please ! Thank you. If you are reading this. I'm a 17 year old teenager. I Live in a small town known as Wai, Maharashtra in India. I want to do Photography and I've found some colleges for me. As you know there is no value for a 12th pass out student. So I want to do a degree. And there are very very few college which provide with a degree. And the college which approved me, and the name is Asian Academy of Film and television in Noida. The only problem is the fee is alot.The college fee is around $5,000 a year, for three years. So I just want someone to help me out. And as you are in photography you know the value of clicking a picture, the subject, etc etc. I've never told this to anyone but every time I click a picture it makes me happy from inside. The feeling of capturing things in a device makes me happy. The feeling is just great and awesome. I even don't have a gear. No camera, No lens just nothing. I want my first camera to be the Sony Alpha A7RM3. I know it's to expensive but I want to buy that camera or else I'll never buy one.If you help me, I can give you a really great result and I mean that. About my family, only my dad earn money and as he works for the Government the salary is not that much to give me. Till now my education was carried by loan, but now the limit of loan has been filled and I really need so funds for my gear my college. If you can help me, please help. I would be glad that you helped me. A small contribution can also help me, please understand my situation and my feelings and also my skills ofcourse.. Thank you for reading this, it really means alot to me.
Vineet Bankar
- 6-Jun-20 @ 5:29 PM
Please I'm KWASI BAAFI from Ghana. I need sponsor to study Msc Medicine abroad. Please here 0541464127 is my contact.
LORD
- 13-Feb-20 @ 6:58 PM
Hi guys, I will come straight to the point that might need sponsor for me to startmy entrepreneur degree in global school of entrepreneurship. It's started tocreate entrepreneurs. And it costs around 14500£ per annum. And I need help in starting my career. I know you guys get such things all the time but trust me I am different all theways if you invest in me it's gonna be great and huge. So I hope you guys are gonna take me in consideration
Ran
- 22-Jan-20 @ 12:18 PM
Please I am a student in Ghana and I would like to read Medicine in any institution in the world.But I am financially disadvantaged and I need you to help me with an Income share agreement or a student loan to cater for my educational expenses such that you have direct access so every legal or important document with regards to my application. Also,I am ready to repay whatever percentage you suggest I should once I'm working. Please I really need your help so I can start my application. I look forward to hearing from you. Best regards and a merry Christmas.
Ike
- 29-Dec-19 @ 6:28 AM
my name is Caroline,I live in Tanzania,please I need your sponsor for three years of my studies, I would like to study banking and finance at Ifm university of dare salam Tanzania.please I need your help my family can not afford my tuition fees and other needs
carly
- 28-Oct-19 @ 11:44 AM
I need a sponsor for my education,I live in Tanzania,and my family can not afford tuition fees and other needs,I would like to study banking and finance please I need your help so that I can accomplish my dream for just three years I need a sponsor
carly
- 28-Oct-19 @ 11:33 AM
I'm a school leaver who completed my A /L Exam this August. Therefore I'm so interested in doing cima course. But I don't have a good family background to do this. We are so poor. But I'm so strong in my heart. I'm dreaming to accomplish this dream of cima course and do my best. So please if anyone can give the hand.it would be a big merit..
Ranchagodage Sandeep
- 3-Oct-19 @ 11:36 AM
I have unconditional CAS to study 1 year MSc program in Data Science at Lancaster University commencing on 1 October 2019 but I don't have sufficient funds to self-sponsor tuition and maintenance fees. I have PhD in Statistics (2019), MSc in Biostatistics (2012), BSc in Mathematical Sciences (2007), and Diploma in Education (2001). I need to pursue another MSc program because I want to migrate from traditional Statistician to Data Scientist so that I should be able to contribute more in developing further my home country, continent, and entire world. Therefore, I am actively and urgently looking for any formof financial sponsorship.
Paweni
- 12-Sep-19 @ 6:23 PM
1am Lindah, very impressed with how you have been helping the needy. Once again thank you! Iam 26 years old. Iam in Kenya having done my bachelor's degree. Wish to continue with my masters studies but lhave so many responsibilities of cheaping in for my siblings needs after my moth ers death. Therefore limited funds. Iam looking for one to sponsor me because lhave strong desire to study....one who will help me to make my dreams come true. (being in a position to assist those in need) Thanks in advance as l hope for one who will be touched to assist me. Thank you!
Hope
- 12-Sep-19 @ 12:19 PM
Greetings! I just recently completed my Associate's Degree at a Junior College. I applied to a university in the UK earlier this year for their Bachelor's program in Psychology and got accepted. They offer a full scholarship for international students every year and I applied for it but unfortunately, I was not the recipient. That scholarship was my only chance to attend University to finish my Bachelor's Degree as my parents cannot afford the cost of attendance at the University. As a result, I deferred my acceptance until 2020 to see if I can find any alternatives in how I can attend. If someone can please sponsor me or knows someone that can sponsor me to go to university in the UK, please let me know! It will be greatly appreciated. It's my only hope.
Tony
- 9-Sep-19 @ 4:06 AM
Hi friends, I am nisha undergraduate student, I have got an offer for medicine to study in uk but due to fees I wouldnt think it will be possible for me to do it, If anyone could help me with sponsorship let me know.
Nisha
- 2-Sep-19 @ 8:11 PM
I'm Venance Benard Chimkokwa, 32 years old. I'm a degree holder. I'm looking for charity company that can sponsor my academic progress, as I expect to persuade my MASTERS in educational management and administration in one University found in Tanzania. Kindly I'm looking for sponsorship from anybody who is blessed to help me.
Venance benard chimk
- 1-Sep-19 @ 2:42 PM
Hi writing this letter hoping to find a sponsor for my study till now my mom was sponsoring me but as we living in life it is full of ups and downs so her business bankrupted. nevertheless, she is doing her best to pay mt tuition but it is becoming tough. When i see her trying to help it makes me tear out.I did my best to earn money but no way as im student. I have a strong desire to studyI need help, please if someone can help me I would be great full.
sab
- 25-Jul-19 @ 3:10 PM
I have done my second degree in EdPM (Educ. Planning and Management)..I want to continue my higher studies in MBA (Management Business and Administration but due financial problems I am not able to continue my study..I need sponsors to help me out with this problem...
Babiene
- 16-Jul-19 @ 5:09 PM
I'm an engineer from vizag, Andhra Pradesh. I want to pursue my masters abroad, hence I applied to the University of Canberra and I got an admission to that university in Australia. I have a property and due to my fathers past cibil score I'm having a trouble getting a loan from the banks. My property is of 60 lakhs worth and I have all the documents related to it. It would be great if someone can help me with this so that I can go to Australia and study the master of business informatics.
Sin
- 12-Jul-19 @ 12:58 PM
Myname is Gozel and I need a sponsors for my further studies. I am study in Ger man Studienkollege. My study will finish in December of current year. Then I will enter to Medical University. I need only 2500 usd for finish of studienkolleg. After addmission in Uni i can work and sponsorship not need. Now its forbiden. Please help me.
Gozelka
- 7-Jul-19 @ 6:53 PM
I have done my diploma in mechanical..I want to continue my higher studies in Marine engineering but due financial problems iam not able to continue my study..I need sponsors to help me out with this problem...
Chinni
- 25-Jun-19 @ 4:18 PM
i am 23 years old. i am Rwandan i born in poor family , by the chances i got education. now i am postgraduate in electrical engineering. i try to work hard in order to reach my dream but is not easy that why i am looking for someone to help me in financial fund. i want to start small business in arder to live this life and i hope i will reach far if i get help thank you
pastor
- 3-Jun-19 @ 11:56 PM
my name is Shammari, I am from Uganda.i have a single parent currently i am done with my seconday level and i need to continue with university to change the life of my family for the best..i just cant explaint all here..but i need help..for the university tution
Bassm
- 11-May-19 @ 9:13 AM
my namemind is Shammari, I am frommy Uganda.i have a single parent currently i am done with my seconday level and i need to continue with university to change the life of my family for the best..i just cant explaint all here..but i need help..for the university tution
Bassm
- 11-May-19 @ 9:11 AM
I'm from Barbados. I am studying Sports Management. Due to financial hardship I probably will not make to the uk college i have been accepted at. Are they any sponsors who can help me for with me education. I am more then willing to work for them.
Peter
- 2-May-19 @ 1:30 AM
hello, I am dushimimana eric I live in Rwanda currently I am a secondary school student and due to financial hardships in my family it seems that I will not finish my education, that's why if you want you can connect me with someone who can sponsor my education. I am begging GOD to bless everyone who will hear my voice and supports my education.
kaboss
- 24-Apr-19 @ 11:56 AM
Hello how are you? I am glad to hear this sponsorship I am a Gambian attending high school in the Gambia I am in need ofsponsor ,and I am sure that you will help me ,thank you.
Minata
- 12-Apr-19 @ 9:11 PM
This is Aswin I am studying BBA second year in Jain University my father is a farmer I came from remote area they doesn't have capacity to pay fee even now a days you are seeing farming also not good and they are not getting good price if anyone have interest please sponsor me
Aswin
- 12-Apr-19 @ 2:28 PM
I'm snega.Y. I m studying b. Com 2nd year in CTTE college for women.And additionally i wont like to study icwai.Im passed in my foundation exam.But financially my parents can't support. My father had a platform tiffen shop.For a single examcoachingfeesits around 30k.So,if any one is being interested to help me out... Please kindly help me...
Snega y
- 7-Apr-19 @ 10:16 AM