Education With Company Sponsorship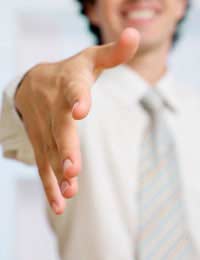 Student sponsorship is available for a wide range of education courses, but most commonly for higher education courses. Sponsorship is when you work with a company whilst studying. In return the company pays your course fees and/or a bursary towards your maintenance costs while you study.
Students may be sponsored throughout their whole course or just part of it. Commonly, students are sponsored for the final year of their course.
Courses and Sponsorship
Technically any course is eligible for sponsorship funding. However, the reality is that some types of courses are more likely to attract sponsorship financing than others. Sectors which are particularly likely to attract sponsorship include:
Engineering
IT
Sciences
Business
Why Do Businesses Offer Student Sponsorship?
Obviously in the profit-driven world of business, companies are unlikely to pay for students' courses purely out of the goodness of their hearts. So, what's in it for sponsors?
There are, in fact, lots of benefits to companies.
Sponsorship schemes allow businesses to attract and develop talented students. If they spot someone with talent they have a headstart on possibly attracting them as employees later.
Even if students who are sponsored don't go on to work for the sponsor later, the business still gets the benefit of their skills and knowledge for a limited period. Businesses will only sponsor students they believe are talented.
If you are thinking of working for a business sponsor later on, a sponsorship arrangement allows them to start developing the skills they need whilst you are still studying.
A sponsorship arrangement allows both the student and the sponsor to have practical experience of a working arrangement before they make a full commitment.
Finding Student Sponsorship
Sadly, there is no one-stop shop for finding sponsorship. There are plenty of places you can look though.
University websites and department sites are worth checking out. Some businesses have relationships with specific universities. If there's no information on the website, it's worth a quick call to the admissions officer about possible sponsorship opportunities for the course you are interested in.
If there is a particular company you're interested in being sponsored by/working for your first port of call should be their website as they may advertise sponsorship and funding opportunities there.
However, it's also worth noting that not all sponsorship opportunities are advertised. Some companies may not be averse to the idea of sponsorship, but they will wait for applications rather than advertising general opportunities. A well-timed speculative letter or phone call could work wonders.
Finally, do check job pages of newspapers and industry publications regularly.
When to Start Applying
If you want sponsorship for your full course, you'll need to start looking and applying around the same time as you send in your UCAS application.
If you are just interested in final year sponsorship or mid-course sponsorship it's advisable to start your applications around a year before you expect the sponsorship to begin.
A Final Note….
It isn't true that a sponsorship means that you are tied into working for the sponsor company when you graduate. This is not normally something either the company or the student would want. Businesses usually want to see people in action on the job before they decide whether to offer them a permanent job.
However, in a minority of cases some form of future commitment will be a condition of sponsorship, so always make sure you clarify any terms and conditions before you agree to a sponsorship.
You might also like...
Good day to everyone. I am Micah from Philippines. At this moment I am already in my 4th year in college as a education student. I know my course is far from what you offered. I am now entering my last semester and i can say the more i get closer the more the finances lots to pay. I am asking your kind hearted people if you can help me finish my final year and graduate this coming April 2019. Hope to hear from yor good company. Thank you and God bless
Mic
- 12-Oct-18 @ 6:02 AM
Hi!!! I am Iman. I am from Malaysia. I really really really want to be a psychologist. My family never take an education is important. I really want to help people how to manage their stress wisely. My crazy uncle make me sad with him satanic words. Help me. I want to live far away from my family. Help me.
Iman
- 28-Sep-18 @ 12:36 AM
hi my name is kes and im my looking for someone who is willing to sponsor my education to go to college in los angeles
Hi, I am from Liberia and I'm presently studying Nursing,my father was my sponsor until lately when things fall apart. I don't want to leave my country to study out; all I'm asking and looking for is a sponsor who can help me continue my education. I'm desperately in need of this savior. .
Dani
- 25-Aug-18 @ 9:28 AM
In need of a sponsor to be a teacher,my dream seems fading
engineer
- 23-Aug-18 @ 3:58 PM
Hello Me From Pakistan I passed my FSc with 83% and now wnat to study petroleum engineering abroad Anyone who want to sponser
Prince Shaheer
- 15-Aug-18 @ 9:06 AM
I am a ghanain and have gained an admission to study MBA at the Tianjin Universitywith a total cost of $14,600 for the two years. I am willing to go but my parents can'tafford so Iplease need a helper to make my dream come through....Thank you +233246367423
specto
- 14-Aug-18 @ 8:44 PM
I am Anuj and I want sponsors for my further studies I m pursuing fashion design and I can't afford to pay the fee as I have cleared my entrance exam after clearing the exam I have given counselling to attend after two days I can't afford my studies trying every way to make my dreams come true.
anuj
- 22-Jul-18 @ 6:57 PM
I'm a girl and indian . I want to study. In nay college. I want to become a teacher . I scored 78.4% PCM in 12th Im a girl . So my family didnt want me to study. Bt i want to study and become a teacher. please help me !
Nikita sharma
- 7-Jul-18 @ 1:40 PM
I am Indian student from class 12th PCM.84% in CBSE.I want to study marine engineering in UK.Is anyone help me. I belong to poor family.give me sponsorship on test
Samrat
- 20-Jun-18 @ 3:35 PM
Am running a program at seminary College of Theology at Ibadan.i need financial assistance for the school because am financially down, No one to help me.
pastor
- 11-Jun-18 @ 9:45 PM
Hi,I'm from Zimbabwe. I'm looking for sponsorship to pursue with my Accounting career. I'm in my final yearbut I might not be able to complete it due to lack of funds. I'm an orphan so I've been covering my own expenses since first year but now am having a challenge of raising my fees for my final year. I don't know if you can assist.
Hi.my name is Norah from East Africa,I have got a partial scholarship in India on Cardiovascular technology in support to complete my studies
Noradrenaline
- 6-Jun-18 @ 4:02 PM
Hi,I am from India .I belong to poor family and want to become doctor but due to lack of money could persue my study .Is there anyone who could donate money for my Studies?I would pray God to give him/her place in paradise.
Akki
- 6-Jun-18 @ 12:11 PM
hello am Canamita from uganda I need a sponsor for my medical laboratory technology course
cana
- 27-May-18 @ 9:23 PM
Respected sir I'm sarafuddin from Rural Area of India I did 10+2, I need financial support for my abroad study. Sokindly help me please Thank you
Suraj
- 25-May-18 @ 11:37 PM
A good day sir/madam,I ama Ugandan an Underdgraduate at university,my dream is to become a systems auditor and am persuing a bachelors degree in Administration .am realy financially constrained and request for financial support to help me push on with my studies as am remaining with two years to complete. Thank you! Looking forward to hearing from you . Kind reguards! Eve
EVY
- 24-May-18 @ 8:29 AM
Hello I'm international students from Africa I real need a help from a company sponsorship which can support me for my master's program which will start in September 18 am currently live in izhevsk,russia
Nana
- 22-May-18 @ 6:43 AM
Hello my name is Betelhem from Ethiopia and I have apply for scholarship in Canada universities but not full scholarship.please can I find sponsor and how can I contact them. Thank you I will wait your positive response!
Betty
- 20-May-18 @ 2:09 PM
I'm an Indian student of 12th PCMB. 90% in boards. Want to study CSE engineering in Canada. Is there anybody who can help me out.
Smile
- 10-May-18 @ 10:01 AM
i want money for my further B.Tech education fees . i am from india searching for an free found for my education . I want to complete my B.Tech out off india please suggest me some some founder those are welling to help me.
sahil
- 6-May-18 @ 1:42 PM
I am a graduate of computer science. Higher National Diploma,I wish you continue my educational degree in USA.
Ekimero
- 19-Apr-18 @ 11:19 PM
Hi,my names are nyeleti george .I hav a heart for helping preserv lives. I recently applied for clinical medicine at Eden university and got accepted , I'm an orphan "both ways", I come from a poor family.... I'm in search and requesting for a sponser to help me persue this course .I'm currently in lusaka zambia ,+260978203471 .. Thanx for yur time and I aweit your response.
prime
- 17-Apr-18 @ 9:32 AM
Hi,i am from INDIA. i want help for my bachelor graduation. Education with company sponsorship is best. i will never become careless. please hepl me. THANK YOU.
deepak
- 9-Apr-18 @ 7:12 AM
I am student of European University Department of Civil Engineering I came from very poor familly but I have a dream to finally complete my study but the problem i found now is the high cost to pay my semester including my tesis it's about 2300.00USD, Please help me & my familly. Thank you for your very very good kind helping, May you live long
Moyaj
- 6-Apr-18 @ 8:18 PM
Hello my name is Hubert from Papua New Guinea and I have been accepted to study Bachelor's degree at Queensland university of Technology in Australia but in need of sponsor to help me financially throughout my study period
Tsipz
- 28-Mar-18 @ 3:57 AM
I'm PRABHUJAKAILAS from kerala ,completed the bsc nursing in the year of 2011&got marriedin intercaste .so I can't continue my study even can't work anywhere.my everlasting&big ambition is to become a good doctor .I'mseeking very kind person to help to continue my study in abroad .the best&most goal isto help psychologically challenged people's&over come from where they are .
Divya
- 23-Mar-18 @ 3:41 PM
Hello my name is Natan chernet from Addis ababa ethiopia nowi have Bsc degree with natural resource management and i am working as green housegas measuring reporting and verification expert at Ministry of environment forest and climate change at Addis Ababa Ethipiaand i want to get fully fundedMsc scholarship and short term training'swith related to climate change courses to do my present work efficiently. if thereis any option please help me.
nati
- 23-Feb-18 @ 11:19 AM
Am a 29 year old Ugandan requestingsponsorship to studybachelor of science in meteorology,I will be very grateful ifgiven a hand,thank u.
none
- 17-Feb-18 @ 9:30 PM
Am Nsadha Ivan aged 26 from Uganda looking for a sponsor to continue with my studies in medical. I did a diploma in dental but I would to upgrade in any of the following courses . Medicine or pharmacy or anaesthesia or dental in any country.
Ivon
- 11-Feb-18 @ 2:59 PM