Education With Company Sponsorship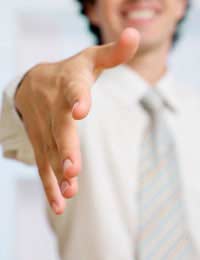 Student sponsorship is available for a wide range of education courses, but most commonly for higher education courses. Sponsorship is when you work with a company whilst studying. In return the company pays your course fees and/or a bursary towards your maintenance costs while you study.
Students may be sponsored throughout their whole course or just part of it. Commonly, students are sponsored for the final year of their course.
Courses and Sponsorship
Technically any course is eligible for sponsorship funding. However, the reality is that some types of courses are more likely to attract sponsorship financing than others. Sectors which are particularly likely to attract sponsorship include:
Engineering
IT
Sciences
Business
Why Do Businesses Offer Student Sponsorship?
Obviously in the profit-driven world of business, companies are unlikely to pay for students' courses purely out of the goodness of their hearts. So, what's in it for sponsors?
There are, in fact, lots of benefits to companies.
Sponsorship schemes allow businesses to attract and develop talented students. If they spot someone with talent they have a headstart on possibly attracting them as employees later.
Even if students who are sponsored don't go on to work for the sponsor later, the business still gets the benefit of their skills and knowledge for a limited period. Businesses will only sponsor students they believe are talented.
If you are thinking of working for a business sponsor later on, a sponsorship arrangement allows them to start developing the skills they need whilst you are still studying.
A sponsorship arrangement allows both the student and the sponsor to have practical experience of a working arrangement before they make a full commitment.
Finding Student Sponsorship
Sadly, there is no one-stop shop for finding sponsorship. There are plenty of places you can look though.
University websites and department sites are worth checking out. Some businesses have relationships with specific universities. If there's no information on the website, it's worth a quick call to the admissions officer about possible sponsorship opportunities for the course you are interested in.
If there is a particular company you're interested in being sponsored by/working for your first port of call should be their website as they may advertise sponsorship and funding opportunities there.
However, it's also worth noting that not all sponsorship opportunities are advertised. Some companies may not be averse to the idea of sponsorship, but they will wait for applications rather than advertising general opportunities. A well-timed speculative letter or phone call could work wonders.
Finally, do check job pages of newspapers and industry publications regularly.
When to Start Applying
If you want sponsorship for your full course, you'll need to start looking and applying around the same time as you send in your UCAS application.
If you are just interested in final year sponsorship or mid-course sponsorship it's advisable to start your applications around a year before you expect the sponsorship to begin.
A Final Note….
It isn't true that a sponsorship means that you are tied into working for the sponsor company when you graduate. This is not normally something either the company or the student would want. Businesses usually want to see people in action on the job before they decide whether to offer them a permanent job.
However, in a minority of cases some form of future commitment will be a condition of sponsorship, so always make sure you clarify any terms and conditions before you agree to a sponsorship.
You might also like...
I am a graduate of computer science. Higher National Diploma,I wish you continue my educational degree in USA.
Ekimero
- 19-Apr-18 @ 11:19 PM
Hi,my names are nyeleti george .I hav a heart for helping preserv lives. I recently applied for clinical medicine at Eden university and got accepted , I'm an orphan "both ways", I come from a poor family.... I'm in search and requesting for a sponser to help me persue this course .I'm currently in lusaka zambia ,+260978203471 .. Thanx for yur time and I aweit your response.
prime
- 17-Apr-18 @ 9:32 AM
Hi,i am from INDIA. i want help for my bachelor graduation. Education with company sponsorship is best. i will never become careless. please hepl me. THANK YOU.
deepak
- 9-Apr-18 @ 7:12 AM
I am student of European University Department of Civil Engineering I came from very poor familly but I have a dream to finally complete my study but the problem i found now is the high cost to pay my semester including my tesis it's about 2300.00USD, Please help me & my familly. Thank you for your very very good kind helping, May you live long
Moyaj
- 6-Apr-18 @ 8:18 PM
Hello my name is Hubert from Papua New Guinea and I have been accepted to study Bachelor's degree at Queensland university of Technology in Australia but in need of sponsor to help me financially throughout my study period
Tsipz
- 28-Mar-18 @ 3:57 AM
I'm PRABHUJAKAILAS from kerala ,completed the bsc nursing in the year of 2011&got marriedin intercaste .so I can't continue my study even can't work anywhere.my everlasting&big ambition is to become a good doctor .I'mseeking very kind person to help to continue my study in abroad .the best&most goal isto help psychologically challenged people's&over come from where they are .
Divya
- 23-Mar-18 @ 3:41 PM
Hello my name is Natan chernet from Addis ababa ethiopia nowi have Bsc degree with natural resource management and i am working as green housegas measuring reporting and verification expert at Ministry of environment forest and climate change at Addis Ababa Ethipiaand i want to get fully fundedMsc scholarship and short term training'swith related to climate change courses to do my present work efficiently. if thereis any option please help me.
nati
- 23-Feb-18 @ 11:19 AM
Am a 29 year old Ugandan requestingsponsorship to studybachelor of science in meteorology,I will be very grateful ifgiven a hand,thank u.
none
- 17-Feb-18 @ 9:30 PM
Am Nsadha Ivan aged 26 from Uganda looking for a sponsor to continue with my studies in medical. I did a diploma in dental but I would to upgrade in any of the following courses . Medicine or pharmacy or anaesthesia or dental in any country.
Ivon
- 11-Feb-18 @ 2:59 PM
hi am looking for a sponsor for my education to pursue undergraduate degree in canada/uk.have five years experience in administration department after my diploma level.and i can work in return of my education.
focused
- 6-Feb-18 @ 9:55 AM
I am student of DiliUniversity Department of Lawfrom Timor-Leste, I came from poor familly, but I have a dream to finalize my study, but the problem i found now is the high cost to pay my last semestre including my tesis it's about $ 2700.00 USD, and I have to plan to finish my study next year 2019 and I go to looking for a job to help my family, and I just pray for some or any kind person who want to help me, and I promisse that I will pray for he or she during my live, my mother also pray every night and hopefully any of you can hear and understand me. thank you for your kind and helping, God bless you
Araujo
- 30-Jan-18 @ 8:20 AM
Hi am 29 yrs old, a Kenyan registered nurse am looking for someone with a golden heart to sponsor me pursue diploma in renal nursing in Kenya or abroad.kindly assist.
Fahima
- 28-Jan-18 @ 9:03 PM
Salaam Everyone, Am Isaac From Uganda And I Wish To Study Bachelors Of Medicine On Scholarship Coz Ma Mother Is Not Financed Well To Support Me So Help Me Please May God Bless U
Daverauex
- 26-Jan-18 @ 1:42 PM
Hi I'm from South Africa and I would like someone to help fund my tertiary fees.. I'm raised by a single mother and I can't apply for a student loan since my mother is in debts and I got accepted by one of our institutes.. I would really appreciate your help because our classes are beginning on the 01 of Feb
Sasha
- 17-Jan-18 @ 5:56 PM
I am a student of the University of the Southern Caribbean (USC). I was accepted in 2016 how ever i was only able start school September of 2017. After some fund raising programs my best friend and I were able to start school. We did great last semester in our courses but we are unable to start classes because of the money owing for last semester. Can you please be of help to us. My best friend's major is a BA in Music and mine is a BS in Behavioral Science. Thank you for you
Dessie
- 9-Jan-18 @ 2:44 PM
i just gain admission into the university and i need a sponsors because i dont want to lose the admission
Bae Lizzy
- 8-Jan-18 @ 4:01 PM
Hello! I am Malawian.I did my form four in 2016.Unfortunately I didn't go to college or university due to lack of money because I live with single mother who can't afford to pay for my tuition.I'm interested to study accounting and am looking for sponsor who can sponsor me to continue with my education.I will be grateful if someone consider my request.Looking forward to hearing from you.
Michael
- 31-Dec-17 @ 1:09 PM
Hi I'm a 21 year old CIMA student in the final stage. I would also like to start my MBA. If there is someone who would like to support me for my education, I'd be really grateful.
Nima
- 29-Dec-17 @ 5:32 AM
Hello, Am Foster Ghanaian by nationality currently pursuing a four years degree programme in Economics ,Mathematic and Finance at the University of Ghana but i currently don't have enough money in my account to continue and my future is in doubt .I will be very grateful if someone could help me to graduate successfully. my contact :0557374865 Email: fotuo@st.ug.edu.gh
Selasie
- 28-Dec-17 @ 11:54 AM
Your honour, I would like to table my petition to your esteemed company, Am south Sudanese by nationality and diploma holder willingly to perusing bachelor degree in Act of Criminology Justice and security management at Nazarene University (Nairobi Kenya) which i admitted for but due to venerability 'poor family, economic crises and instability in the country'I couldn't able to do anything to generate monetary to afford tuition fees however, since found you onlineit is privilege to express my concern. Hopefully my request will be taken into your consideration, ready if you contact me for more details. Thanks in advance for your positive response regard my applicable.
Africa Child
- 14-Dec-17 @ 7:40 AM
Hi,am kevin from kenya. Am taking a course in Electrical and Communication Engineering. am looking for anybody who can help me continue with my studies in the University. Besides am a total orphan coming from a humble background. pleaseHelp me, thank you!
kim
- 24-Nov-17 @ 3:45 PM
Hai,am charity from zambia currently in my third year at the university but i have run out of funds.there us no one to sponsor me but i really have to finish my program next year.i will be glad if anyone is willing to help me out
Titee
- 8-Nov-17 @ 12:08 PM
I'm a student of Queensland university of Technology in Brisben. Course: Bachelor of Engineering Major: Electrical and Aerospace Minors: Robotics and Software I am looking for a sponsorship or grant to pay my next two years tuition fees. Objectives; Perform as an innovative engineer with my full commitment while adding value to the organisation and country. Your help would be very greatly appreciated.Thankyou
Kasun
- 7-Oct-17 @ 1:53 AM
Iam Zambian studying pharmaceutical science degree .I have managed to reach in 3rd year remaining with one year but i 've run out of funds.I need help for tuition fees to complete my studies.i will be grateful when someone considers my request.Geo
Geo
- 16-Sep-17 @ 4:22 PM
Hae,Am Wanjala Amos,a Kenyan citizen,I did my form four in the year 2015,I did not manage to join any college or university due to poverty that sorounds me,am single orphan,i intended to study business management or IT but I lucked money,if i can be able to find company or individuals to have mercy on me and pay for me school fees and willwork for him/her or the company in return if willing.Good day be blessed
Amoh
- 14-Sep-17 @ 3:12 PM
Good day. I am a Nigerian. My dream/greatest passion is to study music production.I spend my free time writing songs and going to the studio to record them within my capacity. Unfortunately,I do not have the one time tuition fee of N1.5m for the Grand Producer Diploma (18months) for the program at Tenstrings Music Institute in Nigeria, which will qualify me for a direct entry into SAE Institute in the UK, where I will spend just one more year and earn a degree in audio engineeri I will be most grateful for a financial support/sponsorship to enable me fulfil my dream. Thanking you in advance.
malone
- 10-Sep-17 @ 9:29 AM
(John Mwape )Am a male aged 21 a single orphan and am looking for a sponsorship I have been selected at Eden University to do clinical medicine and I will be very greatful if someone considers my request
mwajo
- 31-Aug-17 @ 8:17 PM
Iam a Kenyan from a poor family I studied in a day school in our village and I was the first to score a B in the school and also the best student in the year 2011 I have been looking for a sponsor n it was all in vain. I request for any company willing to pay for my education (electrical engendering) and I work there am ready to do any job. Thank you .God bless you
Tito
- 13-Aug-17 @ 6:55 PM
Hi am rosy I seek for a sponsor to helpto study mba in uk Its the only way i can become a professional I will be grateful when someone contacts me. Thank you and God bless
Rosy
- 13-Aug-17 @ 11:30 AM
Hi am erogo isaac, a graduate in accounting and finance. I seek for a sponsor to help me pursue the accounting professional course of ACCA here in uganda. Its the only way i can become a professional accountant. I will be grateful when someone contacts me. Thank you and God bless
Chaplain
- 12-Aug-17 @ 5:36 AM