Education With Company Sponsorship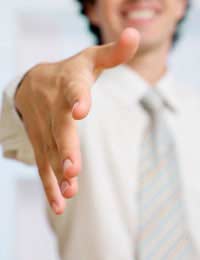 Student sponsorship is available for a wide range of education courses, but most commonly for higher education courses. Sponsorship is when you work with a company whilst studying. In return the company pays your course fees and/or a bursary towards your maintenance costs while you study.
Students may be sponsored throughout their whole course or just part of it. Commonly, students are sponsored for the final year of their course.
Courses and Sponsorship
Technically any course is eligible for sponsorship funding. However, the reality is that some types of courses are more likely to attract sponsorship financing than others. Sectors which are particularly likely to attract sponsorship include:
Engineering
IT
Sciences
Business
Why Do Businesses Offer Student Sponsorship?
Obviously in the profit-driven world of business, companies are unlikely to pay for students' courses purely out of the goodness of their hearts. So, what's in it for sponsors?
There are, in fact, lots of benefits to companies.
Sponsorship schemes allow businesses to attract and develop talented students. If they spot someone with talent they have a headstart on possibly attracting them as employees later.
Even if students who are sponsored don't go on to work for the sponsor later, the business still gets the benefit of their skills and knowledge for a limited period. Businesses will only sponsor students they believe are talented.
If you are thinking of working for a business sponsor later on, a sponsorship arrangement allows them to start developing the skills they need whilst you are still studying.
A sponsorship arrangement allows both the student and the sponsor to have practical experience of a working arrangement before they make a full commitment.
Finding Student Sponsorship
Sadly, there is no one-stop shop for finding sponsorship. There are plenty of places you can look though.
University websites and department sites are worth checking out. Some businesses have relationships with specific universities. If there's no information on the website, it's worth a quick call to the admissions officer about possible sponsorship opportunities for the course you are interested in.
If there is a particular company you're interested in being sponsored by/working for your first port of call should be their website as they may advertise sponsorship and funding opportunities there.
However, it's also worth noting that not all sponsorship opportunities are advertised. Some companies may not be averse to the idea of sponsorship, but they will wait for applications rather than advertising general opportunities. A well-timed speculative letter or phone call could work wonders.
Finally, do check job pages of newspapers and industry publications regularly.
When to Start Applying
If you want sponsorship for your full course, you'll need to start looking and applying around the same time as you send in your UCAS application.
If you are just interested in final year sponsorship or mid-course sponsorship it's advisable to start your applications around a year before you expect the sponsorship to begin.
A Final Note….
It isn't true that a sponsorship means that you are tied into working for the sponsor company when you graduate. This is not normally something either the company or the student would want. Businesses usually want to see people in action on the job before they decide whether to offer them a permanent job.
However, in a minority of cases some form of future commitment will be a condition of sponsorship, so always make sure you clarify any terms and conditions before you agree to a sponsorship.
You might also like...
Hi writing this letter hoping to find a sponsor for my study till now my mom was sponsoring me but as we living in life it is full of ups and downs so her business bankrupted. nevertheless, she is doing her best to pay mt tuition but it is becoming tough. When i see her trying to help it makes me tear out.I did my best to earn money but no way as im student. I have a strong desire to studyI need help, please if someone can help me I would be great full.
sab
- 25-Jul-19 @ 3:10 PM
I have done my second degree in EdPM (Educ. Planning and Management)..I want to continue my higher studies in MBA (Management Business and Administration but due financial problems I am not able to continue my study..I need sponsors to help me out with this problem...
Babiene
- 16-Jul-19 @ 5:09 PM
I'm an engineer from vizag, Andhra Pradesh. I want to pursue my masters abroad, hence I applied to the University of Canberra and I got an admission to that university in Australia. I have a property and due to my fathers past cibil score I'm having a trouble getting a loan from the banks. My property is of 60 lakhs worth and I have all the documents related to it. It would be great if someone can help me with this so that I can go to Australia and study the master of business informatics.
Sin
- 12-Jul-19 @ 12:58 PM
Myname is Gozel and I need a sponsors for my further studies. I am study in Ger man Studienkollege. My study will finish in December of current year. Then I will enter to Medical University. I need only 2500 usd for finish of studienkolleg. After addmission in Uni i can work and sponsorship not need. Now its forbiden. Please help me.
Gozelka
- 7-Jul-19 @ 6:53 PM
I have done my diploma in mechanical..I want to continue my higher studies in Marine engineering but due financial problems iam not able to continue my study..I need sponsors to help me out with this problem...
Chinni
- 25-Jun-19 @ 4:18 PM
i am 23 years old. i am Rwandan i born in poor family , by the chances i got education. now i am postgraduate in electrical engineering. i try to work hard in order to reach my dream but is not easy that why i am looking for someone to help me in financial fund. i want to start small business in arder to live this life and i hope i will reach far if i get help thank you
pastor
- 3-Jun-19 @ 11:56 PM
my name is Shammari, I am from Uganda.i have a single parent currently i am done with my seconday level and i need to continue with university to change the life of my family for the best..i just cant explaint all here..but i need help..for the university tution
Bassm
- 11-May-19 @ 9:13 AM
my namemind is Shammari, I am frommy Uganda.i have a single parent currently i am done with my seconday level and i need to continue with university to change the life of my family for the best..i just cant explaint all here..but i need help..for the university tution
Bassm
- 11-May-19 @ 9:11 AM
I'm from Barbados. I am studying Sports Management. Due to financial hardship I probably will not make to the uk college i have been accepted at. Are they any sponsors who can help me for with me education. I am more then willing to work for them.
Peter
- 2-May-19 @ 1:30 AM
hello, I am dushimimana eric I live in Rwanda currently I am a secondary school student and due to financial hardships in my family it seems that I will not finish my education, that's why if you want you can connect me with someone who can sponsor my education. I am begging GOD to bless everyone who will hear my voice and supports my education.
kaboss
- 24-Apr-19 @ 11:56 AM
Hello how are you? I am glad to hear this sponsorship I am a Gambian attending high school in the Gambia I am in need ofsponsor ,and I am sure that you will help me ,thank you.
Minata
- 12-Apr-19 @ 9:11 PM
This is Aswin I am studying BBA second year in Jain University my father is a farmer I came from remote area they doesn't have capacity to pay fee even now a days you are seeing farming also not good and they are not getting good price if anyone have interest please sponsor me
Aswin
- 12-Apr-19 @ 2:28 PM
I'm snega.Y. I m studying b. Com 2nd year in CTTE college for women.And additionally i wont like to study icwai.Im passed in my foundation exam.But financially my parents can't support. My father had a platform tiffen shop.For a single examcoachingfeesits around 30k.So,if any one is being interested to help me out... Please kindly help me...
Snega y
- 7-Apr-19 @ 10:16 AM
I want sponsorship for pilot training and after becoming I will refund you pls help me
Syed
- 6-Apr-19 @ 8:28 PM
I'm Ruth from Nigeria. Am studying Human Kinetics &Health Education in the faculty of Education. University of Calabar. I have a single parent who isn't working at the moment and its always difficult asking for any expense from my mom. I need a sponsor for my further Education and I believe miracles can happen.
Sharon
- 31-Mar-19 @ 10:08 AM
hi, I'm Papua New Guinean. I'm currently studying civil engineering at Centmoro Technical Industrial Training Institute in PNG. My parents divorced when I was 5years . I grew up without parents care and love with my relatives but not steady with one. Im young honest person and also Bright in education but I have no sponsor to support me in my education to completemy study therefore Im kindly seeking for sponsors.. thank you for your consideration may God bless you and family.
atta
- 26-Mar-19 @ 1:12 PM
Hi I'm a Papua new Guinean. I'm currently studying civil engineering in my country. my parents divorced when I was 5years i grew up with my Grandpa. He used to support me with my tuition fee but now he is really old and he can't support me and also the tuition fee is too high we can't make it up to that amount therefore Im seeking for sponsor to support me.. thank you God bless you for your consideration.
atta
- 26-Mar-19 @ 12:48 PM
Respected sir/mam I am prakash gondaliya from rajkot, gujarat, India I have received offer letter from psb academy Singapore for hospitality and airport management course based on my qualification level but I do not have any kind of financial support from my family and I am thoug under the age to earn this much..I humbly request you if you have any kind of bursary or scholarship you can provide me or other suggestions..please understand my situation I don't want to waste this chance asas this is question of my whole career and my bright future ..I am very confident about the course and I know i will perform well if I will get a chance..Please consider my situation and  guide me accordingly I have done my higher education in sci stream I have done my sat exam with 960 score. Thank you Yours sincerely
Prakash
- 26-Feb-19 @ 6:50 PM
Respected sir, I'm studing in vidya engineering college, thalakkottukara. I am writing this in regards to request you. if you can help me in a good cost, the problem is that I am facing big financial crisis. please suggest me any sponsor, who can help me for my education.
Ammus
- 14-Feb-19 @ 2:49 PM
Hii.... I have successfully completed my bachelors in computer application. I have two years of work experience but I'm not growing. I want to go for networking course which will enhance my financial growth in future
Shri
- 24-Jan-19 @ 1:12 PM
helloto everyone. i am glad to here about these kind of scholarship programs. i am a kenyan pursuing a bachelors gegree in agriculture education and extension at egerton university. i have been struggling all the way from my first year throughout my financial crisis and now i am forcced to defer during my fourth year due to inability to pay the tuition fees and and my personal upkeep. kindly i will appreciate if i can get support to finish my studies.God bless you as i look forward to a postive reply.
NICOLE
- 14-Jan-19 @ 4:00 PM
Respected sir , I will completed my higher secondary in Tamilnadu , Instead of family poverty I couldn't not able to continue my higher studies, I want to study to pursue my dream please help to find a sponsorship or donation for studying just for one year .. Give me the money as loan no problem I will repay , no bankers are giving loan so I'm in trouble to continue my higher studies , contact no :9751191630 (Saravanan)
Saravana
- 25-Nov-18 @ 11:51 AM
hello I am sneha from India , I don't know if this is a right platform for what I am looking for, I have completed by degree in hotel management. I am interested to study more to pursue my masters, but my parents can't financially support me as my mom is a single women working and serving our family. My dad is asked to not work as he went through chemotherapy. I really wish to study more ... help do let me know if anybody here can help me with my funding to study ... I can pay back once my studies is done
Sneha
- 24-Nov-18 @ 2:25 PM
I m prakash pravinbhai gondaliya from rajkot India I m looking for abroad study but I don't have any kind of financial support and family support so I need sponser for my abroad study could you please suggest me any sponsor or donner who can help me for my education
Prakash
- 13-Nov-18 @ 8:07 PM
I m prakash pravinbhai gondaliya from rajkot India I m looking for abroad study but I don't have any kind of financial support and family support so I need sponser for my abroad study could you please suggest me any sponsor or donner who can help me for my education
Prakash
- 3-Nov-18 @ 1:05 PM
Hi, i am a Nigerian, i finished secondary school 4yrs ago andcould not continue my education due to financial reason. Last year i try seeking admission into university in my country but due to the corrupt educational system of my country i was not even considered. Please i need a sponsor to study nursing in canada to get a better and quality education so that i can live my dreams. please help me
Blessed
- 25-Oct-18 @ 11:23 AM
Hi. I'm an incredibly hard of hearing (wannabe) actress. I've had progressive hearing loss since birth and now only have 40% left. I will lose it eventually. I went to schools that did absolutely nothing for disabled children and was stuck being unemployed because nobody would hire a hard of hearing worker for "safety reasons". Even though I had a tertiary education diploma in laboratory science. My initial love of science got me on the unemployment line for ten years, so I tried my hand at acting. As much as I love it, my hearing is a major obstacle. Sign language at a community level is apparently uninteresting in my state. I did a fair amount of research and I found a course that teaches Sign Language and Acting (as well as the application of signing with the acting profession). The major issue (disregarding financial) is it's in Glasgow...and I'm in Australia. Of course, due to being disabled in a country that, as much as it likes to boast, has a dismal track record when it comes to supporting disabled people, money is hard to come by. Especially when everyone is on disability pensions. My brother for his hearing, and my mother for a cancer diagnosis. As much as I'd despise sounding like a beggar, any financial aid will help and most certainly be greatly appreciated. It would be a shame if money was the only reason I couldn't follow my dream. Thank you for taking the time to read this.
Possum
- 22-Oct-18 @ 6:02 AM
Good day to everyone. I am Micah from Philippines. At this moment I am already in my 4th year in college as a education student. I know my course is far from what you offered. I am now entering my last semester and i can say the more i get closer the more the finances lots to pay. I am asking your kind hearted people if you can help me finish my final year and graduate this coming April 2019. Hope to hear from yor good company. Thank you and God bless
Mic
- 12-Oct-18 @ 6:02 AM
Hi!!! I am Iman. I am from Malaysia. I really really really want to be a psychologist. My family never take an education is important. I really want to help people how to manage their stress wisely. My crazy uncle make me sad with him satanic words. Help me. I want to live far away from my family. Help me.
Iman
- 28-Sep-18 @ 12:36 AM
hi my name is kes and im my looking for someone who is willing to sponsor my education to go to college in los angeles