The Cost of Going to a Private School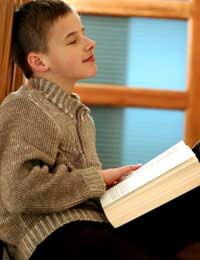 The fees of private schools vary from institution to institution, and the overall cost will depend on whether you put your child through the full private school system, or just through some stages, such as preparatory or secondary school only.
The fee rate will also vary depending on where in the UK you live. Fees in the South and London are obviously generally higher than elsewhere. You will pay higher fees if you send your child to a boarding school, whether they are boarders or just day students.
Average Fees
The Independent Schools Council provides some average school fees which will serves as a useful guide. There are usually separate independent schools for different age groups, but some 'all-through schools' are also available.
The Council estimates that a term at a nursery school will cost an average of around £1,000.
Junior or preparatory schools are for pupils aged 5 to 11. Average costs per term for a pupil at a day school are £2,600. Day pupils at a junior or preparatory boarding school can expect to pay fees of around £3,200, and up to or above £4,300 for boarders. Boarding school fees are significantly higher but food is included in this cost.
Senior independent schools are attended by children aged 11-16. Day school fees per term are around £3,000. Non-boarders at a residential senior school pay fees of around £4,000 and boarders pay in the region of £6,600.
Sixth form schools are for young adults aged 16 to 18. Sixth form is for many the final stage before carrying on to university. The parents of day school sixth formers are looking at around £3,000 a term. Boarders will pay around £7,000 and non boarders about £4,500.
Private school terms are often the same as those in state schools. There are usually three terms, spread over 38 weeks.
Other Costs
School fees are not the only costs you will face. When you're researching private schools, find out exactly what's included in any costs you are quoted. Some school fees include lunch or other snacks throughout the school day, whereas at other schools food will be an extra. Boarding school fees will usually include three meals per day.
Ask about the costs you can expect for extras such as books, school trips and extracurricular classes.
Private school uniforms can be expensive and there is often a requirement to purchase them from a specified supplier. Some schools will have a secondhand uniform shop which can help reduce costs.
Payments and Discounts
Private school fees are usually paid at the start of each term, although many private schools have a payment system in place which allows parents to pay fees in instalments. This can really help with budgeting and cash flow.
Discounts are sometimes available if you pay fees in a lump sum in advance, and a few schools offer reduced fees if you send more than one child to the school.
When you are calculating the private school costs you may face in the future, it's important that you also bear potential future price rises in mind. For example in the last two decades private school fees have risen by three times the rate of inflation, and this will need to be factored into your calculations.
You might also like...
Any - Your Question:
I m going to work in walsall healthcare nhs for 2 years as senior fellowship trainee in obs and gynae.would my 5 year old will be able to attend state funded school or has to go to independent school.?my visa is tier 5 for 2 years stating No Public Funds
---
Our Response:
In some cases, you can bring your partner or children with you during your stay, but you must show that you have sufficient funds to provide for them. You can see more via the gov.uk link
here
. You can also contact the school referrals team via the link for full verification.
FundingEducation
- 9-Apr-18 @ 10:08 AM
I m going to work in walsall healthcare nhs for 2 years as senior fellowship trainee in obs and gynae.would my 5 year old will be able to attend state funded school or has to go to independent school..?.my visa is tier 5 for 2 years stating No Public Funds
Any
- 8-Apr-18 @ 10:57 AM
hi I am a single dad a i want to make sure my son has a good education one i never received should i send him ? i am very confused i cant ask my family because i am adopted and i never got chose (hasn't changed)_ yours sincerely Big D
BigD
- 29-Jun-17 @ 11:34 AM
God I wish I could find a private prep school as cheap as the ones stated above. These prices for school fees are very very dated. Set aside at least 200k from age 7 to 18, if you are boarding 350k. Ignore the prices above. People can apply for bursaries but apparently they ask every question possible and can be too intrusive!!!
Jo809
- 15-Dec-16 @ 10:50 PM
Enquiries as to sixth form enrolment and education with academic extra curricula activities: Ballet, Dance and Choreography, Musical Instrumental [Piano], Any additional fun activity to encourage self productive progress and earnings. Please include information on: Any scholarships, funding, private prices and grants.
Chantelle Merylinne
- 31-Aug-14 @ 6:40 PM
helllo there i want to send my child to aprivATE SCHOOL. is that normal?
oneieeeeeeeeeeel dki
- 2-Jun-12 @ 9:54 AM