Student Union Fundraising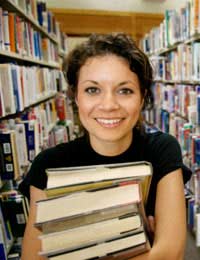 University students regularly fundraise for their union, for charity and for their clubs and societies.
Fundraising for Clubs and Societies
Joining a club or society is a major part of the university experience for many students. Clubs and societies provide an opportunity to meet new people and develop skills. There is usually an opportunity for students to set up their own club too, if there isn't one that interests them already established.
Student clubs and societies receive different levels of income, depending on what they do and their outgoings. However, they are often required to do their own fundraising. Students Unions are often happy to help clubs and societies with their fundraising activities. They often only ask that club and society fundraising events don't interfere with union charity fundraising activities.
Creativity is really the only limit to what student clubs and societies can do to raise money. Fundraising events are often centred around the club or society's focus. For example, a DJing society may hold a club night and a theatre society may stage a fundraising production. University club and society events don't have to be small-scale – they have been known to raise significant amounts of money and establish regular events.
Additionally, clubs and societies can often apply to the students union for grants. This will vary on a union-by-union basis. Unions will have an annual budget which can be spent on clubs and societies and competition may be stiff.
Fundraising for Charities
University student unions raise thousands of pounds for charity every year. Most of this type of student union fundraising goes through the RAG – the raising and giving department. Usually any money that is raised on the university campus, whether it's for charity or for a union must be organised through the RAG.
RAG departments raise money for charity throughout the year, but they tend to raise the most money during RAG week. RAG week is often held just before the new September term starts. Fundraising events often range from the sublime to the ridiculous and students can be very creative.
As well as holding events, during RAG week students regularly do street collections.
To get involved in student union fundraising, contact the RAG department of your union.
Student Union Funding
Student Unions are usually funded through per-capita union fees, block grants, or a combination of the two.
Through per-capita union fees, the student union receives a fixed sum per year or term for each student. Block grants are a lump sum paid by the university or college and not always related to student numbers.
Funding for unions is usually awarded around March when universities and colleges draw up their budgets. Student unions need to budget carefully throughout the year to get the most out of their funding allocations. Most set funding goals and objectives for the year.
If student unions need extra money, they often need to raise this themselves. However, many are concerned that they don't want this to conflict with their charity fundraising activities.
In order to avoid this, typical student union fundraising activities include selling advertising in university publications and holding distinct club nights and events, clearly advertised as being for student union purposes rather than charity.
You might also like...
I'm Cissy. from ugandaaged 42 years, a single mother,who have children and orphansI work and i have a small project which enables me to get some schoolfees for the children which we are arranging for promotion of our work like Catering. Tailoring, Computer Training and Crafts We can't manage due to lack of facilitation and materials. And building we arerenting is too small for project. we are seeking and requesting for the assistance. May God Bless You Telephone +256 782 063 568
gift
- 1-Apr-16 @ 3:04 PM
I'm John aged 24years of age, I work with me and you child aid project. We have been arrangingand promoting some of our work(craft work, catering work, volunteering in all aspectof work so as to raise the needs of these children(fees, clothes, medication) boost the presence of the project with in the communitywide. However to an extent we fail to due to insufficient and inadequate materials to facilitate the activities plus the funds respectively. We hereby ask and seek for assistance in any way possible.
john
- 10-Jan-14 @ 7:15 PM