The Cost of Further Education Courses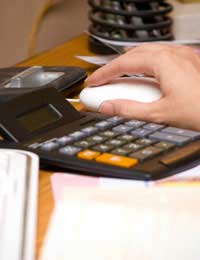 Many people go into a further education course aged 16, after GCSEs. One factor which may influence their decision about whether to carry on studying is money. Students may well consider whether they can afford to continue studying, or if they need to get out and earn some money.
Further education courses are not just for teenagers either. They are also a popular choice for adult learners as a way to improve their career prospects, or even to change career altogether.
There are a wide range of further education qualifications it's possible to study for
Qualifications on offer include:
AS and A levels
NVQs
Key skills qualifications
BTECs
OCR Nationals
Free Courses
Young people aged 16-19 are eligible for free further education courses at publicly-funded colleges. In order to qualify for free fees you'll need to be studying for a course which is eligible for Learning and Skills Council (LSC) funding.
Some students over 19 may also have their fees waived or receive help with them. This is dependent on individual circumstances.
Getting Paid to Learn
If you'd prefer to get a job but would still like to get a qualification, you could think about an apprenticeship. If you undertake an apprenticeship you will even be able to earn while you learn. There are over 180 apprenticeships to choose from, in all different sectors.
Apprenticeships can pay £80 a week and above.
Adult Learning
If you're over 19 and studying for a further education course you may have to pay some fees. Full-time fees for further education courses are around £1,040 but help is available.
Adults may also choose to study for an access course. Access courses are designed to help the over 19s get back into studying, and prepare them for higher education. Access courses cost around £300 per year.
Other Costs
There are other costs you'll need to bear in mind when you're studying for a further education course. Luckily there is financial help available with further education costs. Our articles on Paying for Further Education Courses and The Education Maintenance Allowance will tell you more on this. Some other costs you'll need to cover are:
Even if your course is free, your course materials won't be. You may need to buy books or other course materials. If you're studying a practical subject, such as art, design or fashion, you will need to buy the materials for making things.
You will need to budget for the costs of travelling to college and back. Most students use public transport but some drive, or save money by cycling.
Most students studying for a further education course will live at home. However, in some cases this isn't possible. You might have to live away, for example, if you want to study for a specialised course only offered at selected institutions.
If you live away from home you'll need to pay for accommodation, household bills and food on top of other expenses. Help may be available with this.
Even if you stay at home your parents may expect a small contribution for lodgings and household costs like food and bills.
Socialising/Entertainment
You're likely to meet a lot of new friends while you're studying for a further education course so you'll need to budget for socialising and entertainment.
You might also like...
Hello, I'm a single Mum, I'm 22 with a 1 year old little boy. I have wanted to go back to college to get some qualifications for a good job in future. However I don't know how much it would cost to attend college and all the fees with it. I would like to create a better future for myself while I'm still young but also a better future for my son too. I also worry about the fees of College as I'm currently not working and a full time Mum who soon will also have to pay house bills too. I was wondering if you could help me figure out roughly the payment of everything to attend college. And possibly university then after.
Shania
- 29-May-23 @ 12:10 PM
@jen, did he receive funding last year when he started the course? If so then they don't usually fund it a second time round. As it's not a university course I'm not to sure about funding for college courses.
Tim
- 16-Sep-14 @ 10:20 AM
Hi my son is 22 and want to return to college he was on a 2 year course last September 2013 but only did untill March due to illness.He is now wanting to do back and he will have to re start the course from the beginning but now the college has no fudning left for 19 to 23 year olds and said we have to pay the £3,000.00 course fee.I only own £14,000 per annun and my son is on esa is that any other funding available I have tried to get a loan but cant its a level 3 course he is doing,. do you know if we can get any help the course starts tomorrow Thanks
Jen
- 16-Sep-14 @ 8:55 AM
Hello there, my name is Julie Latham and i'm hoping you can help, I am a single parent of a 22year old lad who is currently just come to the end of his first of three years in University, my problem is I am desperate to go back to college to study as I have no qualifications at all and want to better myself. I have been excepted on a counselling level 3 course which runs one day at my local college and if I pass this I can go onto a university degree, I was so happy, especially as I was lead to believe the course will be paid for by a 24+ loan. I have already enrolled in two night courses to do my maths and English so was preparing to sort out everything to start September, until I was told the course whereI wanted to do the counselling ,don't support the 24+ loan so l would have to pay for it myself.I earn a very low wage, £14'000 per year, and if am dropping a day at work to do this, so my money will be considerably lower , but I would live on bread and water if this meant I could do this course. The college is Warwickshire college if you need to check, and what's more I am both dyslexic and dipracsic and know this is going to be hard but am willing to go ahead and do this course. Please could you help,if you can't could you please help me in finding out who can, time is running out! Regards Julie
jewels
- 15-Jul-14 @ 1:27 PM
i have just enrolled in and started art and designaccess course. i am getting a student loan to pay my tuition fees. Brilliant but my question is are there any organizations out there that can help me with living costs a grant or a bursery for example. i am also dyslexic pending an up to date assessment. and i really find it difficult to get my head around this sort of thing. i asked at collage but they were quite unhelpful tbh
jimbo
- 9-Sep-13 @ 4:24 PM
I am considering attending my local college to complete an Access course.The cost for the course is £900 I am currently working full-time and would attend the course in the evening which would allow me to continue working.Due to my financial circumstances, where I have a child I would like to know if I could possibly apply for a level 3 funding grant/loan to cover the cost of the course.I would apprciate any information relating to funding. My current salary is £16,000 Thank you
Rick
- 2-Jan-13 @ 1:20 PM