Budget Leisure Activities and Nights Out for Students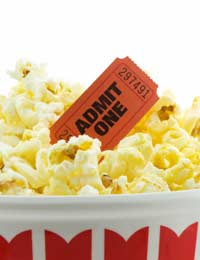 It is whilst at university that your social group is likely to be at its largest and your partying at its most intense. Indeed, some weeks you may find yourself out almost every night. All this fun can put a strain on your purse strings. With a little imagination, though, it is possible to enjoy leisure activities and nights out with frugality. We explore some of the affordable opportunities available.
Nights Out
If you're a fan of the big screen, there are plenty of budget cinematic opportunities available. Many companies such as mobile phone operators offer 2-for-1 cinema deals on certain days of the week. You may also found vouchers in newspapers or receive them from your bank. Many cinemas also offer a student discount, upon presentation of your NUS card. Independent cinemas can also prove a significant money saver, particularly if you invest in a membership scheme. Look out for local pubs, clubs and societies hosting film nights, as admission is often cheaper than the average cinema ticket. If you are a true cineaste, consider clubbing together with a few friends to buy a projector. Simply hook it up to a laptop, choose a DVD and watch your favourite film from the comfort of your own private cinema.
When it comes to bar-hopping and clubbing, happy hours are a firm favourite amongst cash-strapped students. Many bars offer 2-for-1 or half price cocktail offers and pubs in some student areas even host pound-a-pint nights. If you're keen to go to a club night, arriving earlier in the evening is likely to prove cheaper, or even free. Budding entrepreneurs could even consider putting on their own club nights at a local venue. With some careful preparation and publicity, it is possible to make good money this way.
Nights In
If you and your friends love clothes and being creative with fashion, consider joining the latest trend and hosting a 'swishing' party. The concept is simple; each guest brings a few unwanted items of clothing and tops, dresses, jeans and accessories are swapped over drinks and nibbles. This is a fun and cheap way to freshen up your wardrobe.
If you love cooking and eating, a dinner party contest may be the ideal night in for you. Based loosely on Channel 4's cult show Come Dine With Me, each contestant cooks up a feast for friends on a different day of the week. On the final night, everyone votes for a winner. Whilst your student loan is unlikely to stretch to the £1000 prize up for grabs on the television version, clubbing together for a bottle of wine is unlikely to break the bank.
Film lovers who worry about spending all their money on the latest DVD releases should consider signing up to a monthly online DVD rental scheme. Charges can be as little as £12 a month for an unlimited package. You can receive films in the post, or even stream them online. Sharing a membership with a friend or two can make your passion a cheap treat.
Daytime Fun
With so many friends to catch up with and with free hours to while away, coffee shops can quickly put a strain of a student's finances. Why not invest in some appealing speciality teas, coffees and soft drinks and invite a friend to your place instead? You could even ask them to bring cake or biscuits. Socialising at home can be an easy way of looking after the pennies.
If you are a keen sportsman or woman, keen an eye out for student offers in your areas. Swimming pools, ice rinks and climbing walls often offer student discount or student afternoons, enabling you to practice your favourite sport at a fraction of the cost. Be sure to read any literature you receive from you local council, as many local authorities frequently send out coupons that can be redeemed at the local pool or tennis court.
When it comes to spotting a bargain, it is necessary to use your imagination and be vigilant. Some caution is also advised. What looks like a bargain on the surface may turn out to be a raw deal. Get talking with friends and plan a week of frugal fun.
You might also like...