Education Through Day Release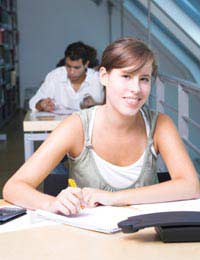 Education through day release enables people to carry on studying whilst they are working. They work (usually full-time) but for one day a week their employer allows them to attend a college or training provider so that they can study for a qualification.
Usually, the qualification which is being studied for is in an area which is relevant to, or closely related to the student's job.
Courses Available Through Day Release
All sorts of education courses are available through day release, from vocational courses, further education qualifications and even degree-level and postgraduate study.
Organising Day Release
Many businesses organise a training schedule for their employees as part of their induction or ongoing appraisal system. If that is in place in your organisation, discuss with your employer what skills you and they would like you to develop and consider the course and day release options in your area. If there are no suitable training providers or colleges locally, there is no need to give up on the idea of continuing to learn while you earn. Investigate the idea of distance learning. You could still be given a day a week to work, either at home or in the office, on your studies.
If there has not been a culture of day release in a business before, the decision makers may need some persuading. Sell the benefits of education through day release to them (see below) and make a clear case for how studying a course through day release would help you and improve their business.
The practicalities may be what worries a manager. Plan ahead and pre-empt their questions with suggested solutions. Think about issues such as:
How could the extra work you can't do while you're on day release be dispersed?
How will you report back your progress?
How will you cope with the added workload of a day release education course?
What is the timescale?
Will it be a fixed day or will it change each term?
The Employee Benefits of Education Through Day Release
Employees are enabled to gain a qualification whilst still earning a wage. Many people are put off education because of lack of money so this can be a big benefit.
Gaining a qualification through day release can enable employees to do their jobs better as the courses are often closely related to their everyday roles.
At the same time an employee's paid work can also feed into their course, giving them practical experience of the issues which come up.
Achieving a qualification through day release can increase the opportunities for promotion and higher earnings.
Being allowed to study through day release makes employees feel valued and trusted.
Studying for a qualification though day release provides a change of scene and a fresh challenge for employees. It can help prevent boredom and de-motivation setting in.
The Employer Benefits of Education Through Day Release
Challenged and motivated employees make happier workers who are unlikely to be dissatisfied in their roles.
Training staff through day release allows employers to improve the skillset in their organisation whilst also retaining talented and committed staff.
Allowing staff to study courses through day release is an investment, in both people and business.
You might also like...
I found this research useful. Thanks alot
Poison Arrow
- 25-Sep-12 @ 9:47 PM