Personal Credit: Should I Use it to Fund My Education?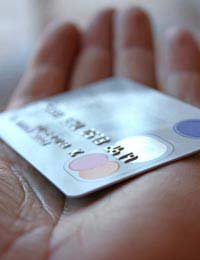 In many cases, the finance options available to students are simply insufficient. Education can be a costly business, and student loans are often not enough to cover the expense.
You might therefore be considering taking out some form of personal credit. Many students rely on varying forms of personal credit to get them through their studies – but it is important that you understand the risks associated with this.
What is Personal Credit?
Personal credit comes in many forms. It might be, for example, a personal loan, or a credit card, or an equity release on your home. These forms of personal credit are normally thought of as distinct from of things like student loans. There is a range of factors that distinguish personal credit and student loans, including cost, availability, and repayment terms.
When will I Have to Pay it Back?
One of the main advantages of student loans is that you generally do not have to pay them back until your course has finished, or until you are earning a certain amount. By contrast, repayment of personal credit will normally begin immediately.
If you take out a personal loan, your repayments will normally begin either straight away, or after an agreed period – perhaps three months after the loan is granted. You will then make repayments of a set amount each month until the loan is paid off. On the other hand, credit card repayments will depend on the amount you have borrowed; the more you have spent, the more you will pay back each month. Many credit cards offer a few months' grace before you start paying them back.
Finally, overdrafts are rather more flexible. They allow you to borrow what you need, up to an agreed limit. Then, rather than paying back a set monthly amount, you simply deposit money back into the account to top it back up to zero.
What Happens if I Can't Pay?
It is vitally important that you make sure you can make your repayments before you enter into any sort of credit agreement. There are significant consequences if you cannot pay.
Missed repayments will immediately affect your credit rating, and this will negatively impact on your ability to get credit in the future. You will also incur fees and charges that can dramatically inflate the total amount you owe.
Ultimately, if you continue not to pay your bills, your lender will begin legal action against you. This could ultimately end in a County Court Judgement, bankruptcy, and the seizing of your assets for sale at auction.
Is it Expensive?
Personal credit does tend to be significantly more expensive than a student loan. In fact, student loans are generally about the cheapest forms of credit that you could hope to find; often the rate of interest is pegged only just above inflation.
You should also remember that there could be other costs aside from interest. For example, many lenders charge an arrangement fee or, in the case of overdrafts, a monthly fee on top of your interest payments.
That is not to say, though, that student loans are free. Unless you receive a grant, you will have to pay the money back – and this will almost always cost you something. You should always make sure that you understand the cost of any loan before accepting it.
What are the Alternatives?
The most obvious alternative to personal credit is to use one of the range of student loans available. Many people find that these are not enough to cover their course fees and living costs, though, so you might well need to seek other forms of funding.
You might want to investigate some of the grants and bursaries on offer to students. These are particularly targeted at students from lower-income backgrounds, or those with special educational needs. The government offers some grants, and individual institutions often offer their own bursary systems.
You might also consider seeking sponsorship, for example from an employer. Many businesses are willing to pay employees' course costs on the proviso that they will work for them for a certain period afterwards. This sort of arrangement is generally only available to those with good existing grades. You should speak to your potential employer for more information.
Personal credit can be an effective way to finance your study, and many students rely on it. But you should make sure that you understand the nature of the arrangement before you enter into it.
You might also like...