EMA Scrapping: What it Means for You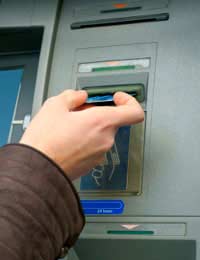 The scrapping of the Education Maintenance Allowance (EMA) has been one of the most controversial moves made by the coalition government. It has attracted criticism from opposition politicians, student groups and teachers, many of whom have suggested that it will put students from poorer backgrounds off continuing their education.
The scheme is now closed. Many students are concerned about how this will affect their plans for college and other further education. So what does the scrapping of EMA mean for you?
What is EMA?
EMA is a grant that was provided to students between the ages of 16 and 19, whose parents were deemed to be on low incomes. In order to be eligible for EMA the student needed to be undertaking a further education course of at least 12 hours a week, in an FE college, sixth form college, or school sixth form.
Students who had already successfully applied for EMA will still get their grant. The amount they receive depends on their parents' taxable income; the grant starts at £10 a week for those with a household income between £25,522 and £30,810, and rises gradually to the top rate of £30 for those with a household income under £20.817.
What has happened to it?
The EMA scheme is now closed. No new applications are being accepted by the government. This follows a vote in the House of Commons in January 2011, in which the scheme was abolished.
Students who successfully applied for the grant before its closure will still receive the money until the end of the 2010/11 academic year. No other grants will be made under the EMA scheme.
Why was it scrapped?
There has been significant criticism of the decision to scrap EMA. The Bill was passed by 59 votes, following major opposition by Labour MPs and large demonstrations outside Parliament.
The government say they scrapped the grant because they couldn't afford to provide it any more. They also said that it had been poorly constructed in the first place, with some students receiving the money when they didn't actually need it.
The equivalent of the EMA scheme in Wales and Scotland will continue to operate. Northern Ireland's equivalent scheme will continue through 2011, but its future after this point is uncertain.
What are the alternatives?
Following the scrapping of EMA, many students have panicked about their financial situation. There is no doubt that the grant provided a vital financial lifeline to students who would otherwise have struggled to complete their further education courses.
In many cases, EMA was important for those who lived some distance from their place of education, and had to drive or take public transport in order to get there. Bus fares can run to many hundreds of pounds over the course of a year, and this is an expense that many students simply cannot afford.
If you are worried about the financial implications of further education, you should go to your local Connexions office. They will be able to tell you about possible alternative grants. You may be able, for example, to get some financial help with your travel costs. Students who live a certain distance away from their place of education can sometimes have some or all of the costs of travel covered.
Alternatively, you may need to consider the possibility of taking on a part-time job. This is, of course, more difficult in the current economic climate. But with a bit of hunting you may well be able to find something suitable that doesn't take up too much of your time. You might consider, for example, taking on a paper round in order that you have your evenings and weekends free – or working a couple of evenings a week in a restaurant.
You should remember, though, that coursework and other assignments can be very time-intensive. Where possible, try to get an indication of how much work you will be expected to do outside of lessons before taking on a job. This will help you to balance your workload.
You might also like...