My Experience of Postgraduate Evening Study: Case Study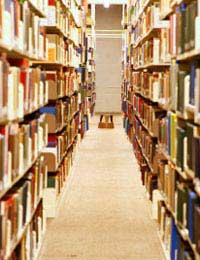 Post-graduate study is a big commitment. PhD students put in a huge amount of time and effort in order to complete their studies, and most are well into their twenties before they finish.
But a PhD can also be a significant financial drain. While funding is available for post-graduate study, not everyone manages to secure it. We spoke to Alex, a London-based anthropologist who recently completed her study, to find out about the realities of funding post-graduate study.
Tell us about your course. Why did you choose to continue your education to post-graduate level?
I studied a specialised element of anthropology at a London university, and handed in my thesis last year. Because I was only studying during the evenings, it took me almost twice as long as the average full-time PhD student. The relief I felt after delivering my thesis was fantastic!
I chose to continue studying for a few different reasons. Primarily, I felt like there was a lot more for me to learn, and I wanted to be able to concentrate on that. I'm also thinking about staying in academia, so a PhD was obviously necessary for that.
But I didn't have the financial means to pay my way through a PhD without working too. I had also taken a year out after my Masters and had managed to find a job I enjoyed, which I wanted to hold onto. So I decided that evening study would be the right choice for me.
Did you teach alongside your study?
No. It's a common misconception that everyone teaches through their PhD course. In reality, I think most people have to apply – which makes sense, because the university obviously only wants good quality teaching for undergraduates. As I was working during the days I wouldn't have practically been able to teach too, so I didn't apply. To be honest I'm a bit too shy anyway!
Do you think your experience has been similar to others' at your university?
Well, a few other people I met during my PhD were teaching. That obviously made a big difference. There are plenty of people who don't have funding, but who don't want to spend six or seven years doing a PhD, so they choose to teach at the same time.
A friend studying at a different university is teaching, and the money he gets from that is really helping him to cope financially. It tends to be relatively well paid, at least in comparison with bar work or temping.
Has the economic climate influenced your experience?
I started my PhD just as the reality of the economic situation was starting to set in here. I wouldn't say it was the primary reason for me continuing in education, but the fact that it would enable me to go into academia afterwards, rather than having to keep facing an increasingly unstable job market, definitely played some part in my decision.
I know it has been a major factor for a lot of other people, though. I've spoken to Masters students who are really hoping that they can get funding for their PhDs, not just because they want to keep studying but also because they're really worried about the 'real world'. It might sound bad, but the idea of having some sort of financial security for three years is really becoming an increasingly important reason for some people applying, I think.
Aside from that, other friends who are currently doing PhDs without funding seem to be finding it increasingly difficult to find even part-time work. If they can't teach for whatever reason, that's obviously going to make life quite difficult for them.
Do you have any advice for others considering post-graduate study?
Despite what I've just said about financial security, I'd encourage people not to do a PhD just because they think it's a good stopgap. It really is a lot of work, particularly at the end, and if you're not absolutely sure that it's what you want to do you might well be better off spending three years doing something else, even if you're only studying in the evenings.
If you're planning to do it full-time, you should also definitely investigate all the possible funding options. Studying full-time for three years isn't cheap. Organisations like the Arts and Humanities Research Council or the Economic and Social Research Council have money specifically set aside to fund PhD research. That's what it's there for. Obviously the competition is pretty fierce, and you'll need to have your funding statement in very good shape, but you shouldn't be put off by the fact that lots of people are applying.
But I've had a great experience as a part-time student, and I'd really encourage people to consider that too. I think part-time study gets overlooked, but it can be a brilliant way to learn.
Overall, I'd say go for it – but make sure it really is what you want to do, and, if you can't get funding, make sure you can afford it before you start.
You might also like...