Top Tips for Securing Master's Funding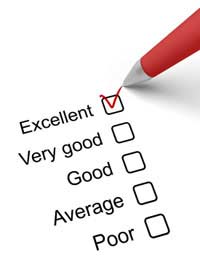 When it comes to securing funding for a Master's degree, competition is fierce, especially if you are looking for a substantial amount of funding or if you are keen to have both your tuition fees and your living expenses covered. So, what steps can you take to strengthen your academic profile and give your application a helping hand? There are five main points to keep in mind when applying for Master's funding. You should have a portfolio of exceptional grades, some relevant practical experience in your field, an understanding of the identity of the department to which you are applying and a clear, focused plan for your academic career. You should also aim to stand out from the crowd and make your application unique and memorable.
Secure top grades
If you are seeking master's funding on the grounds of academic excellence, realistically you should have achieved a first class degree at undergraduate level, or, if you are in your final year of your undergraduate study, you should be predicted to receive first class honours when you reach the end of your course. Ideally, your grades should be consistently high across your modules, coursework and assessments and your portfolio should be bursting with favourable comments from your tutors and teachers.
Gain relevant research experience
In order to demonstrate your commitment to your subject area and show off your skills and ambition, you should have some practical research or work experience that is relevant to your application. Wherever possible, try to gain experience during your undergraduate years, when university resources are close at hand. If you are applying for a master's degree in Modernist literature, for example, make an effort to attend conferences on key writers hosted by your university. Take the time to find out about any research projects your lecturers are working on and offer to lend a hand.
Understand the identity of the department
When seeking master's funding, you should have a clear academic reason for applying to your chosen institution. For example, if you are hoping to write your dissertation on the poetry of Oscar Wilde, is there a Wilde specialist within the department who will be particularly equipped to guide your research? Does the institution excel when it comes to 1890s literature? Are you interested in the theoretic approaches the department champions? Spell out exactly why the department is right for you.
Have a focused plan
Most master's funding is granted to students who are intending to go on to study for a PhD degree. This should be reflected in your application. You should have a clear sense of your academic interests and a vision for your research career. Give a brief outline of your intended master's research project and explain how this will prepare you for undertaking your PhD.
Be different
Perhaps most importantly, your application should be unique. It should excite, inspire and surprise the reader. When it comes to postgraduate study, your research interests should be current and, ideally, groundbreaking. Think carefully about how you can approach your chosen field of study in a new, independent way.
When drafting and completing your application for master's funding, steer clear of dry, hackneyed phrasing and observations. Find your own way to convey your passion and excellence in your subject to your reader. Successful applications always stand out from the crowd.
You might also like...