Employment Opportunities for Postgraduate Students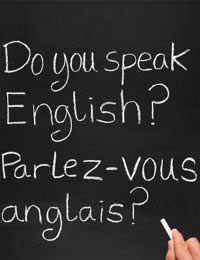 Many postgraduate students struggle to meet the bills. Even those that are lucky enough to secure funding for their living expenses as well as their tuition may need to seek employment in order to top up their bank balance. For many a postgraduate student, well paid, flexible work that draws on their skills or expertise is the Holy Grail.
Proofreading
Arts and Humanities postgraduate students are likely to be on close terms with the intricacies of the English language, from spelling and grammar to punctuation and syntax. Consider putting these well honed skills to use by offering your services as a proofreader. Post adverts on department notice boards, as well as freelance job sites. Proofreading has the advantage of being very flexible, enabling you to work from home. Remember, though, that deadlines are strict and you can be required to turn work around overnight. Most freelance proofreaders charge between £15 and £20 an hour.
Tutoring
Whatever your discipline, tutoring can be both financially and personally rewarding. Whether you choose to tutor individuals or groups, helping others to understand the subject you love is a satisfying experience. It will also help to improve your teaching skills, so can prove ideal option for those considering a career as a lecturer or teacher. Tutoring rates vary, but most charge between £20 and £40 an hour.
Mentoring
Contact your student union to find out whether they offer a mentoring programme at your university. Share your knowledge, experience and understanding with younger students, helping them to make the most of their time at university. Mentoring schemes can be competitive, so be sure to apply early on in the academic year. Mentors can expect to earn around £30 an hour.
Ambassadorial Work
Your student union may also be looking for student ambassadors. As a student ambassador, your role will be varied. One day you might be showing prospective parents and teachers around campus, the next you might be helping existing students to access discounted transport. Ambassadorial work is usually very flexible. Work can be scarce during the middle of term time but there are often plenty of opportunities to work over Christmas, during the summer and at the start of the academic year. Ambassadors typically receive between £8 and £12 an hour.
Translation
If you are a skilled linguist, translation work can be both rewarding and lucrative. As a freelance translator, you can expect projects to differ in size and subject matter, keeping you interested and on your toes. Be sure to sign up to a reputable freelance translators' online directory to gain access to a wide variety of jobs. Translation hourly rates range from around £20 to £50.
As a postgraduate student, freelance work is likely to be your best bet. As a freelancer, however, you will need to take responsibility for finding work, managing your workload and maintaining your professional reputation. Make the most of all the resources available to you, including the university job shop, department and student union notice boards and online job sites. Take the time to network with other postgraduates and freelancers too, as you never know where your next work opportunity might come from.
You might also like...