Making a Budget to Cover School Fees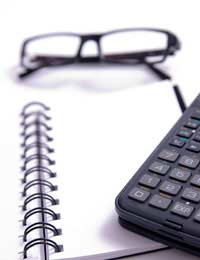 Budgeting for school fees may seem overwhelming - the total fees, when you take into consideration the whole time your child will attend a school, can rapidly add up to hit the level of hundreds of thousands at private schools.
Even at supposedly free, state maintained schools, the costs can add up when you take into consideration charges for things like school trips, books, uniform, lunches, school shoes and so on.
The fact that the cost is likely to be a significant figure, however, is even more of a reason why you should think about this and plan well in advance. Don't bury your head in the sand about school fees! Making a budget is the best way to ensure that if your financial situation changes, you will not have to take your child out of school in a disruptive manner.
Working Out the Big Numbers
The first thing to do is try to calculate the total cost of your child's education. Be thorough. Ask the school for a copy of average school fees for the past five years, and ask them to include all of the extras that they charge for, so you can think in advance about whether they will apply for your son or daughter. pThen try to work out what you will have to spend on other extras, such as the costs of school uniforms, lunches, travel, trips, spending money - ask parents of older kids for help with working out these estimations if possible. Work this money out for the entire duration of your child's school career, but break it down into an annual average too.
Incomings
Investigate any possible ways you could have help with the fees. If members of your family have decided, for example, that they will help your with your child's fees, have that difficult conversation where you need to ask them exactly how much they are willing to contribute. It might be awkward for both of you, but it's important that you both know exactly how much money, and over what kind of period, is going to be provided. Then take into consideration that if their circumstances change, the money might dry up so try not to rely on a single source.
Other potential incomings for the school fee fund might include scholarships or bursaries, either the type that may be awarded directly from a school, or a bursaries or fund awards from a charity or trusts. Look into the options available in your local area - potential sources might include religious bodies, alumni organisations and local groups. Then add these total funds to your salaries or other main means of paying for the fees.
The Budgeting Formula
The next thing to do is, in simple terms, taking away the 'big numbers' from your incoming funds, and thinking about the total. Compare the total remaining number, and then have a long and careful consideration of whether you think resultant money is enough to live on in a manner that is comfortable - you shouldn't have "just enough" but a little extra too. Don't risk going into debt, and remember that if your finances are miscalculated you could have to take your child out of an independent school before his or her natural educational conclusion, so ensure you put aside some extra money, if possible.
You might also like...