Student Fees: What Has the Government Changed?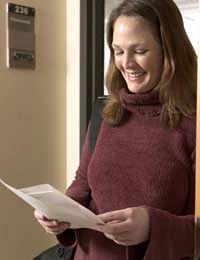 Changes to student finance have certainly been amongst the coalition government's biggest challenges so far. The proposals attracted furious anger from all sides, and led to massive protests in London and elsewhere.
In the event, the government got its proposals through Parliament. The changes are significant, and will have a major impact on the way in which prospective students fund their education.
Tuition fees
Perhaps the most headline-grabbing aspect of the government's changes to the tuition fee regime was their increasing of the maximum amount that universities can charge students. Before the change, the maximum that universities could charge was £3,375. As a result of the government's actions, however, universities can now charge as much as £9,000 a year.
There have been several immediate consequences of this. There is evidence to suggest that many students, particularly those from lower income backgrounds, may not go to university – or, if they do, that they will make their choice of institution based on price.
Repayment
The government has also made changes to the way in which student loans will be repaid. Tuition Fee Loans and Maintenance Loans are still available, just as they were before the changes. But the repayment conditions have been changed.
Previously, students would begin to pay back their loans from the April after they finish their course (whether or not they graduate), and once they were earning at least £15,000. Now, though, the repayment threshold has risen to £21,000 a year.
You should remember that the new repayment criteria are only different for those beginning a course in or after September 2012. If you start your course before this date, you will pay your loan back according to the old criteria.
Support for lower incomes
Despite the increase in tuition fees, the government says the new system is fairer. This is, in part, because of new provisions in place that the coalition believes will make it easier for those from lower-income backgrounds to go to university.
Any university that decides to charge more than £6,000 a year for its courses will have to take steps to ensure access amongst those "from all income groups". The precise nature of these moves is yet to be revealed, but it is understood that the focus will be a new National Scholarship Programme, which will provide financial help to those from lower income backgrounds. Universities will have a significant degree of discretion when it comes to the nature of the support that students will receive. They might get, for example, a discount on their fees, or a cash bursary.
The Maintenance Loan and Maintenance Grant are still in existence. There is a means-tested element to these, so prospective students from lower incomes will receive a larger amount.
What about EMA?
There has been a lot of confusion regarding the scrapping of EMA, and its connection with student finance.
EMA, or the Education Maintenance Allowance, was never available to university students. It was targeted at those at sixth form level, with the intention of helping those from lower-income backgrounds continue their education.
EMA has now been abolished, and no new grants under the scheme will be made. If you have already received a 'notice of entitlement' telling you that you will receive the grant, you will still get it – but the scheme is closed to new applicants from the end of the 2010/11 academic year.
The changes to student finance will, ultimately, make it more expensive for many people to go to university. If you are in any doubt about the changes, or if you are worried about the financial implications of university, you should speak to your local Connexions advisor.
You might also like...
How does one with discretionary leave to remain get university funding since they've been removed from getting funds from student finance.
adisco
- 3-Jul-12 @ 9:21 PM