Creating an Effective Back Up Plan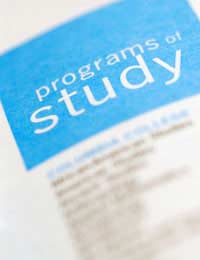 For many, postgraduate study is the dream. The journey from undergraduate degree to MA or PhD is often far from a smooth ride, however. For countless aspiring postgraduate students, funding complications throw a spanner in the works. Whilst you should certainly do all that you can to secure the funding that you need in order to embark on your chosen course, it is also important to devise a sound back up plan. For many, this involves deferring their place on a postgraduate course or even deciding against taking up postgraduate study.
Deferring your place
Unlike undergraduate study, there is no automatic government funding for postgraduate study. As a prospective postgraduate student, it is your responsibility to cover your tuition fees, as well as your living costs. If you cannot afford to enter your first year of study and have exhausted all possible funding opportunities, you may need to defer your place. Be sure to contact your institution for details on how to defer your place and the terms and conditions involved.
Working and saving for a year
Many prospective postgraduate students defer their place for a year and work full-time, saving money to pay for their course and living costs once they embark upon study. Whilst money is a priority when saving for postgraduate study, it is important to make the most of your year out. In the worst case scenario, an uninspiring job that does not draw on your skills and interests may leave you lacking motivation and may weaken your ambitions to pursue further academic study. With this in mind, try to find a source of employment that stimulates you and is relevant to your academic interests in some way. For example, if you are keen to study Politics at postgraduate level, why not investigate the possibility of working for your local authority or in your local MP's office? If languages are your area of expertise, why not go and work abroad for a few months?
Try to keep your hand in when it comes to your chosen subject, too. Read new books related to your field, keep abreast of current affairs that relate to your discipline and practice the skills that your subject area draws on.
Be sure to count the pennies during your deferred year, too. Every little helps when it comes to saving for postgraduate study and your thriftiness will pay off in the end.
Is postgraduate study for you?
If you are unable to find adequate funding for your postgraduate course, be sure to consider whether further study is the right option for you, before deferring your place. Are the skills and knowledge you are keen to gain only available to you through postgraduate study? Would an apprenticeship, internship or graduate training programme provide you with similar or preferable opportunities? If you do choose to give up, rather than defer your place, be sure to have a clear one year, two year or three year plan. Do you want to travel for three months and then find a job in conservation, for example? Are you set on interning at the House of Commons and then taking up a position at an NGO?
If you are able to meet your course and living costs and are sure that further study is the right option for you, pursuing your dream of obtaining an MA or PhD qualification can be extremely rewarding. Remember, though, that if you are unable to secure funding or if you decide to pursue an alternative career, there are plenty of exciting and stimulating opportunities outside of postgraduate study.
You might also like...