The Education Maintenance Allowance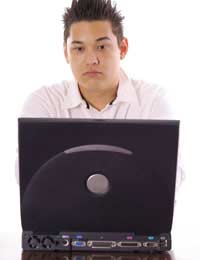 If you're 16 and coming to the end of your compulsory education, you're probably thinking about whether to carry on studying or not. If lack of money is one of the things putting you off, it might not have to, as help is available.
The Education Maintenance Allowance (EMA) is paid to 16-18 year olds, who are studying for a full-time course. Read on to find out if you're eligible, what you could get and how to get it.
Help Available
The amount of EMA that you're entitled to depends on your household income. This will usually be based on your parents' income (combined), or the income of another guardian. If your household income is less that £20,000, you could get £30 a week. If household's income is up to £25,521 you could get £20 a week, and if it's up to £30,810, you could be eligible for £10 a week. Children of households with an income over £30,810 won't receive an EMA.
Some bonus payments are also available, for example if your course lasts more than two years. These are given out by individual colleges and schools so the criteria varies, but you could receive up to £500.
You can spend EMA payments in any way that suits you, including to pay for course fees, travel, books, food or other living costs.
Eligibility
To be eligible for an EMA you must be aged between 16 and 18 and have left compulsory education, or be about to. There are also specifications about the type of course you have to be studying for. It must be:
A full-time further education course
An Entry to Employment course, which has been funded by the Learning and Skills Council, or;
A course leading to an Apprenticeship
Once you have been accepted to receive an EMA you must keep to the required level of attendance on your course, or your payments could be stopped.
Applying
To apply for an EMA, you can download an application for from the Directgov website or call the EMA helpline on 0808 10 16219. Your school might also have some application forms if you ask, or try your local Connexions office.
Your school or parents will be able to help you fill in the form, and someone at the EMA helpline can provide guidance if you get stuck (see the number above). You will need to include some documentation with your application, and it's important that you check this carefully as any ommissions can result in your money being delayed. You are likely to need:
Details of your household income
Your passport or birth certificate
Details of the course you are studying, or about to start studying
Your bank details
What Happens Next?
Once you send the form back in, it will be assessed and providing you are found eligible, you'll be sent something called a Notice of Entitlement (NoE), which will explain everything about what you're entitled to when and payment dates will be. The (NoE) will also include a detachable contract which you'll need to sign, and have someone at your college sign.
Once all this is done, you can sit back and wait for your EMA instalments to be paid directly into your bank account.
You might also like...
Hello, I had been in contact to study with Cambridge and Oxford college and they specified that I had to pay the amount in full £9000. currently I am studying Biochemistry and needed to attend a college online (taking Alevels at A*- A) in order to get a better chance to get into Cambridge University.
Hello,Mr Iam a student studying Medicine in one of the universities in Uganda i would like to get a sponsor to enable me complete my course required costs are $3500 per year.Thanks for your personal advice in due course. Yours Moses
kasiita
- 5-Aug-12 @ 11:50 AM