Funding Accommodation Whilst at University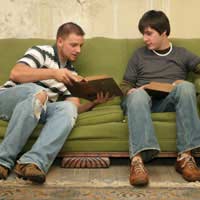 How much you'll pay for accommodation obviously varies, depending on the type of accommodation you choose and your location and area. You can expect to pay anything from £40-£100 per week. Some accommodation is more upmarket than others and this is obviously reflected in the rental fee.
University Accommodation
University accommodation is managed by the university and it must uphold safety and quality standards. Halls of residence are a popular accommodation choice for many first years as bills and some food are often included in the rental fee, making budgeting easier.
If you don't want to live in halls, there are sometimes other university-managed flats or houses available, which are more private and popular with mature students and postgrads. Again bills are often all in together, making your finances easier to manage.
Private Accommodation
If you can't get a place in university accommodation because demand is too high, or you'd just prefer to live elsewhere, private accommodation is your next port of call. After the first year many students move into private flats and houses in groups of four to six. One or two person flats will also be available if you prefer that.
Unlike most university-managed accommodation, if you live in a private rental property you'll have to think about utility bills, telephone rental and a TV licence. Bills and food costs can be kept down because you are sharing with others.
If you don't fancy renting a private property, alone or with others, you could think about renting a room in someone else's house. Renting a room out in their house or flat is a popular choice for families or couples to make a bit of extra money and have someone else around the house.
Paying with Grants and Loans
If you're paying for your accommodation yourself, you should be able to pay out of your student finance package. The maintenance loan and maintenance grant are in place to make sure that students can pay for their accommodation. Our article on Financial Help with the Costs of Higher Education will help you with this.
If you live in university accommodation you will usually pay your rent termly, and this coincides with the maintenance loans and grants instalments. If you live in private accommodation, you will probably pay monthly, so you'll have to make sure you budget your money accordingly. Some private landlords who specialise in student lettings will allow you to pay termly as they are aware of financial constraints.
Parental Help
Some students are lucky in that their parents cover their rental costs for them. If parents can afford it this can really ease financial pressures on students, as accommodation is the largest expense they face.
Some parents see student accommodation as an investment opportunity and kill two birds with one stone by buying a house. Their child can then live in the house rent free, and the other rooms can be rented out to provide an income.
Deposits and Advance Fees
When you move into a new rental property you'll usually be expected to pay some money upfront. This even happens in most halls of residence and university accommodation these days. The amount you'll have to pay is usually a month's rent up front, plus another month's rent as a damage deposit. As long as the property is still in good condition and well maintained when you move out you'll get the damage deposit back.
If you don't have a good credit rating (this isn't necessarily bad; you need a credit history and proof of income to pass some credit checks), someone such as your mum and dad may have to act as a guarantor for you. This assures the landlord that in the event that you didn't pay your rent, they would be able to claim it from your guarantor.
Ways to Pay
There are usually flexible ways to pay for your accommodation these days. Cheque, direct debit and online payments are all usually on offer to make payment as easy as possible.
You might also like...
Hi, so if my maintenance loan doesn't even nearly meet my rental costs are there other bursaries or grants to help students out for this? As this is a minimum requirement? Just curious, thanks for your help.
J Hammo
- 29-Jul-20 @ 4:45 PM
I am looking for a student sponsorship to study fashion design in any foreigncountry.
I am looking for funding I have 14 points at Advanced Level Maths A ,Physics B Chemistry A. I will work for the company afterwards and repay the money
M!K3
- 14-Oct-16 @ 1:18 PM