Funding Postgraduate Study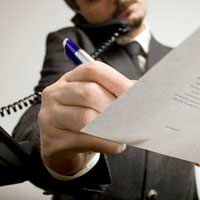 In an increasingly competitive employment market, many people are choosing to stand out from the crowd by getting a postgraduate qualification. However, without the finance package which is in place for undergraduates, the cost can be off-putting.
There are still ways which you can finance postgraduate education and this article will give an overview of them.
Postgraduate Courses
There a number of postgraduate course options available. The choices include:
Postgraduate foundation course
Diploma
Taught masters
Research masters
Doctorate
MBA
Although it isn't always easy, it is possible to get funding for a postgraduate course from a few sources.
Research Councils
There are seven research councils in the UK, relating to different academic disciplines. Details of the individual councils can be found at www.rcuk.ac.uk, the Research Councils website.
Each of these councils provides grants, awards and bursaries to some postgraduate students. These grants usually cover full tuition fees and some money towards living costs.
Research councils usually allot money to individual universities and departments, who will sometimes advertise to elicit applications for funded places. Competition for research council funding can be very stiff, especially for arts and humanities courses.
Charity Funding
It's also important to investigate what charities and trusts are offering as a number provide financial support to postgraduate students. You might be surprised at just how many charitable organisations do offer help. It may be anything from a few hundred pounds to a full scholarship with living costs.
Research the charitable organisations which operate in your field of academic interest and find out what help each of them is offering.
University Funding
It's possible to get postgraduate funding from the university which you're going to study at, through scholarships and bursary schemes. These can be in the form of a full fee payment and maintenance grant, or a smaller award towards course costs. You can find out from universities on an individual basis about what they have on offer.
Another way to lessen the burden of postgraduate fees and costs is to work for the university in return for fees being waived and/or financial payment. The work will often involve some teaching of undergraduates or assisting with research.
Employment Sponsorship
If the postgraduate course you're interested in is connected to your line of work, you may be able to persuade your employer to pay for your course, as it will be of benefit to them as well as you.
You will need to put together a strong case to convince your managers that paying for your postgraduate course would be an investment in yours and the company's future.Be careful about the terms of any offer your employer makes you. For example some may stipulate that they will pay for your course, but if you leave within two years of completing it, for example, you must repay the money.
Funding Postgraduate Study with a Loan
If you don't manage to secure any funding for your course and don't have any savings, another way to fund postgraduate study is through a Professional and Career Development Loan. These loans are offered by high street banks, and subsidised by the Department for Innovation, Universities and Skills (DIUS), to those who want to study for a vocational postgraduate course. You can get a Career Development Loan for any amount between £300 and £10,000 and use it for any course related expenses, such as fees, books, travel or childcare.
You don't have to start repaying a Professional and Career Development Loan until after you've finished your course. While you're still studying the loan interest will be paid by DIUS.
There is also a loan scheme for MBA students, run by the Association of MBAs, to help MBA students pay their own course fees if they don't have sponsorship.
You might also like...