Paying Your Tuition Fees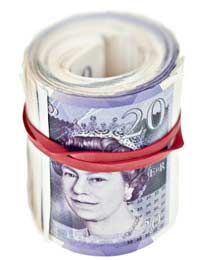 The ins and outs of tuition fee payments can seem very complex at first glance, but by breaking down the details you will see that it is not difficult to work out how much you need to pay your university for these charges. The first thing to look at is where you live: these rates differ for students from England and Northern Ireland, Wales and Scotland, and thereafter rates differ for students in these regions. This article will take you through the various components to look at how much and how to pay for your tuition.
Where Do You Live?
Full-time undergraduates from England, and Northern Ireland, and non-Welsh students studying in Wales, have to shell out for tuition fees of up to £3,225 a year in the academic year from 2009-10. This is an "up to" figure because individual universities in those areas can choose how much exactly to charge, but that is the absolute maximum. In Scotland, however, it is a little different. Scottish students studying in Scotland do not have to pay any tuition fees, (although those choosing to study elsewhere do have to pay fees) whilst students from the rest of the UK have to pay £1,775 a year.
Do I Have to Pay Now?
In short - no. The tuition fees are balanced out by tuition fee loans, so nowadays you do not have to pay tuition fees immediately, instead using the tuition fee loan (not to be confused with the student loan) which you don't have to start paying back until after you have graduated and are earning more than £15,000 a year.
Note that students from families whose income is less than around £25,000 a year can receive further help with funding tuition fees and may not have to pay for these at all. You could receive a non-repayable grant to cover these fees. The actual amount you will receive decrease as family income increases, up to £50,020 -if your total family income is above this, you must pay full tuition fees. If you have special circumstances, such as you are classified as "independent" and your family income is not taken into account (you might be married, for example), then this will be worked out according to your personal income. Ask you university finance expert for more information if you think that special circumstance might apply to you.
International Students
Students who are studying at the UK from a country within the European Union pay the same fees as UK students but those studying in the UK from a country outside the EU have to pay whatever the university charges - this differs according to the institution. Again, it's a good idea to chat to your institution's student finance expert, who will be able to talk through your individual circumstances and highlight any funds you can apply for.
Student Loans
Over and above the tuition fee loans, UK students are also eligible for student loans to cover the cost of living whilst at university. All students, regardless of family or individual income, qualify for three quarters of the maximum loan, but the remaining 25% is means-tested.
You might also like...
Hello there. I am a professional actor, I am now 25 and I graduated last year with a BA Hons in performance. Since graduation I have recently undergone theatre in education and work part time as a character interpretation. I have been cast in a Shakespeare Festival. Recently, I was accepted into a drama school which is not on an academic basis of a MA qualification and more of a private school. Funding for tutition is £7100 for one year. I am looking for the best advice to help further the finances.
Cam
- 6-Jun-19 @ 12:43 PM
Am a student currently studing in computer science course but i need to study medcine and my futher is to be a doctor and if there is someone want to make my dream true or if any one want to help me.....please am waiting u
Abuki
- 27-Dec-15 @ 9:12 AM
i am third year medical student found in ethiopia. my school name is bethel medical college also found in ethiopia. i faced financial crises to continue my education any more! i am looking for some one who will help me in successful complition of medical education!!! with regard..
abbasharo
- 2-Dec-15 @ 5:14 PM
I'm in my early 60's, on pension credit, as I have been caring for a relative for the past 6 years, what sort of help can I get for doing a degree by distance learnng
GreyTash
- 21-May-15 @ 10:58 AM
@gemma - you don't say how old you are, but have you thought of doing it through an apprenticeship scheme? There is no age limit. It would save on tuition fees and you would get a small wage and also you may be entitled to other benefits if you are bringing up your child alone. Otherwise you would have to pay for your tuition fees from your own pocket. I hope this helps.
FundingEducation
- 30-Apr-15 @ 1:59 PM
im interested in doing a hairdressing course and im a parent and working and was wondering about tuition fees and how I would pay for them
gemma
- 27-Apr-15 @ 5:36 PM