Financial Help for International Students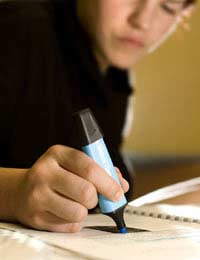 Overseas students coming to study for a higher education course are not necessarily eligible for the same financial help as home students. However, it may be possible to receive some help.
This article will look at some of the costs that international students are likely to incur and some of the sources of financial help available to them.
Studying in the UK: The costs
For most international students, the tuition fee rates will be higher than the standard ones charged to UK students. Whether students pay the standard rate or the international rate depends on whether they are classed as what are called a 'home' student or an 'international' student.
For students classed as 'home' students tuition fees usually cost around £3,000 per year and (to be reviewed in 2009), the rates on what universities can charge are capped. However, universities can charge international students what they like. The exact charges vary from university to university but they can be up to a whopping £18,000 per year.
There are exceptions but generally speaking home students are those from the UK, or from an EU or EEA country. Overseas students outside the 'home' categories are liable for the international rate.
On top of tuition fees, there are of course accommodation costs and day-to-day living expenses to be accounted for. There may also be other costs which are particular to international students, such as:
International travel costs to get to the UK and to visit home
Visa application fee
Insurance
Help for international students
EU and EEA students classed as 'home' students can in fact apply for some of the standard financial package which all UK students are entitled to.
International students, however, can't usually apply for these grants and loans. With this in mind it's important for international students to assess whether they are in a financial position to study in the UK. It's also worth students investigating any financial support that may be available in their home country to help them study abroad.
There are a limited amount of grants and scholarships which are aimed at international students. Obviously the competition for these awards is usually very stiff.
To find out about scholarships and bursaries for international students, look on the British Council website.
Working in the UK as an international student
One way to help fund study in the UK from abroad is by undertaking part-time work alongside study. However, it's important to know your working rights before starting any work.
Students from European Union and EEA countries can work in the UK in the same way as home students.
For other students, their ability to work depends on their visa. When any international student has received their visa, information about working restrictions should have been made clear. However, if there is any doubt it's always best to check with a university advisor first. Most universities now employ staff to exclusively provide information and assistance to international students.
For international students whose visa does allow them to work, there are still usually restrictions so it's important to clarify exactly what these are before undertaking any work.
Studying in the UK from abroad is not cheap. It's important that international students collate all the financial facts, about expenses and help, so that they can make a decision on whether it's something they can afford.
You might also like...
Hi I am from Kenya, I am looking for scholarship to pursue my college. I have enrolled for community development
Hi i have got a three year visa ,i am living in England for the past 15years .what help can i get to study a hnd coarse .
chin
- 15-Mar-14 @ 3:13 PM
Hello, am Ugandan girl i really want to study but my mother has no money to pay for my university tuition fees.I received admission at one of the universities in Uganda. My mother has been doing odd jobs so as to see me through high school now she lost the jobandi have also failed to get job in order to support us because am suffering from sickle cell disease so people fear that i will get attacks.Am really sad that Ican'tgo to school . I need a sponsor PLEASE HELP ME am really lost.I will be grateful if anyone comes to my rescue
doreen
- 20-Dec-13 @ 9:18 AM
I am an international student and I have been offered a place to study at one of the UK universities so I need urgent financial support to caterfor all education expenses required by the school.Please help me now.
HAPPIE
- 1-Dec-13 @ 8:33 AM
M international student I did not get my result until I pay my uni fees 2600£ what I will do. I did job part time jobs I paid £6070 now left £2600. My future
Khan
- 19-Sep-13 @ 4:32 AM
i am a filipino , i really love to continue my study but my parents cant afford for my tuition fees. I received an admission from one of the universities here in ireland but i have no money for my tuition fee, i need a sponsor please even for a year, coz by next year if my citizenship will be approved i am then free in tuition fees and i can receive a grant, im so sad for ia very interested to study but i ha no money. pls. help me. thank you .God bless.
chris
- 28-Aug-12 @ 8:23 PM
please, I have been giving admission into one of the universities in uk but I need a financial asisstance to pay my first tuition fee as required by the school.What will i do?help me now
greatest
- 3-Jul-12 @ 2:14 PM
Hello.I am an international student.If I can't afford to study abroad what should I do?
if.no.money.
- 10-May-12 @ 12:40 PM