Avoiding Student Debt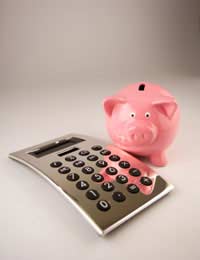 If you're thinking about becoming a student, the chances are that at some point you and your family have worried about student debt. The idea of being in debt carries very negative connotations and can be a scary prospect.
Unfortunately, as a student it's highly unlikely that you'll graduate without some form of debt. What's important is that any debt that you accrue is manageable and has been thoroughly researched beforehand. Not all debt is bad, and this article will give you some tips on the type of debt that is best avoided, and how to stay out of it.
Student Debt
As part of the student finance package, eligible students are able to borrow a Student Loan for Fees and a Student Loan for Maintenance. These loans must be repaid when you graduate. Our article on Financial Help with the Costs of Higher Education will provide you with more information on this.
Although these loans are debts, it's important to differentiate between them and other debt, such as a bank loan or credit card.
In fact, student loans are one of the cheapest types of finance available. The rate of interest is set at the rate of inflation, so technically although you'll pay back more than you borrowed, it will be worth the same as when you borrowed it. You also don't have to repay student loans until you graduate and are earning at least £15,000.
After your student finance package of grants, loans and awards, (remember that grants, bursaries and scholarships don't need to be repaid) your next port of call for financial help will probably be a student overdraft. Student overdrafts are again a cheap form of borrowing as many banks offer them at 0% interest. However, you should exercise some caution, as once you graduate the interest-free deal will probably run out and your overdraft debt will be accruing interest.
Most students will need to use their overdraft. Just bear in mind that if it's still overdrawn when you graduate, you'll be paying back more than you borrowed, so you should plan to pay it off as soon as possible.
Commercial Debt
Debt accrued from commercial lenders is an area where you need to be very careful. If you're thinking of taking out a bank loan or credit card, make sure you've investigated your other options first. If you're suffering from financial hardship, you may be eligible for an Access to Learning Fund.
Commercial loans and credit cards have a much higher rate of interest than student loans, and if you're already struggling with money you may not be able to keep up with repayments.
Your best bet is to talk to a student financial adviser who can help investigate alternative options, or at least help you find credit with the lowest interest rate.
Avoiding Debt
If you do some financial planning and are careful with money, you should be able to avoid commercial debt. These tips will help you avoid dodgy debts while you're at university.
Budget, budget, budget! The importance of this when you're a student (and at any time in your life in fact) can't be overstated. Making a realistic budget and sticking to it is the very best way to avoid financial meltdown. Our feature on Budgeting Basics for Students will help you draw up a personal budget.
Don't blow your loan and grant as soon as you get it. It seems like a lot of money, but remember how far it has to go. The term will feel awfully long if you leave yourself completely skint after the first week.
Use student discounts where possible, but use them wisely. Remember something's only really a bargain if you would have bought it anyway.
Have a goal in mind. For example, do you want to go travelling after university, or do you dream of starting your own business? Focus on these things in moments of financial weakness and your cravings should be curbed.
Too Late?
If you've got yourself into some debt and you are feeling stressed about it, or struggling to pay, the important thing is to take action. Don't bottle your problems up and don't let the debts spiral out of control. There's always something you can do to ease the situation, so speak to a financial adviser at your university or college as soon as possible and they will talk you through the options.
You might also like...