Opening a Student Bank Account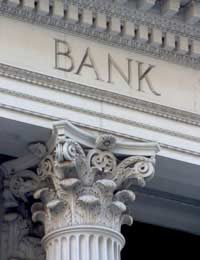 In the unlikely event that you haven't had one before, if you're going to become a student you're going to need a bank account. Easy, right? Yes and no. There are loads of bank accounts around, but deciding which one to choose can be tricky.
Even if you already have a bank account, like a current account or a savings account, you are probably best off investigating a student account, as they are designed with many features in mind which you'll probably find useful, for example low rate overdrafts.
Finding a Bank Account
Almost all high street banks offer student accounts. They are all competing for student business so you should try and find out what a few of them are offering so you can choose the best one for you.
You can do this by visiting a few banks, researching their websites, or using one of the handy comparison websites which are available. These sites are free to use and offer an at-a-glance comparison of similar accounts.
Incentives
Many banks offer cash or material incentives to entice students to choose them for their banking needs. These incentives can be very tempting with offers such as money, ipods, railcards and music vouchers. However, it's important that in the end you base your decision on the bigger picture.
Look at, for example, the interest on the overdraft and how long this lasts after graduation. This could actually be a far more lucrative choice in the long run than a flashy free gift. Also, see what student services the bank offers. Some will have a designated student financial adviser which could be a lot more helpful, over the three or more years you're studying, than high street vouchers that you'll have spent in a week.
Important Features
Find out what features banks offer with their student accounts. Most offer an overdraft, which you'll undoubtedly find useful. Often the amount of overdraft available rises slightly each year, so you'll want to find out about this. Another important consideration is what your bank would charge if you were to accidentally exceed any limits.
Cheques are used less and less these days, but some landlords may want you to pay your rent this way, so find out if a cheque book is available. The most common way of paying is debit card so you'll definitely want one of these.
Ask about the opportunity for setting up automated services, such as standing orders and direct debits. These can be invaluable in helping you manage your money and making sure you pay bills on time.
Find out if you'll be offered a credit card as well as a debit card. Many students find them useful, but you have to be careful to avoid landing yourself in unnecessary debt. Our article-Avoiding Student Debt-will help with this.
Another important feature you'll want to investigate is the option for telephone and internet banking. Being able to manage your account remotely really helps you to keep on top of your finances.
Opening an Account
To open a student bank account you'll need some verifying documentation. You are likely to need:
Proof of your home and term time address
Proof of who you are, for example your passport, birth certificate or driving licence
You might also need some proof of income, for example a statement of your student finance arrangements or a direct debit instruction showing any money that your parents will be giving you.
You might also like...